NBC Streaming Service SeeSo To Launch Free Public Beta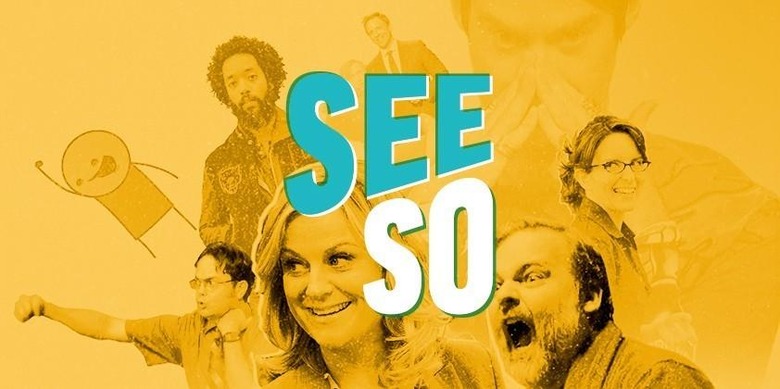 NBC is preparing to launch SeeSo, its own streaming video service with a focus on comedy TV shows and movies, no ads, and priced at just $4 a month. Basically like a mini Netflix or Hulu service that only offers one specific genre of entertainment. In order to let viewers try out SeeSo, and in turn test the demand for the service, NBC has said it's launching a one-month free trial in the form of a public beta.
The beta period begins on December 3rd, and will be limited to viewing on the web. Those interested in trying it out can sign up on the SeeSo website, but once it begins they'll have on-demand access to a number of NBC comedy hits, as well as originals for the service.
Among the primetime shows that will be available are 30 Rock, Parks and Recreation, The Office (both the UK and US versions), as well as the Monty Python classics The Flying Circus, The Meaning of Life, Holy Grail, and Life of Brian. New episodes of both The Tonight Show Starring Jimmy Fallon and Late Night with Seth Meyers will be available the day after they air on TV.
If that's not enough, there's the back catalog of 40 years of Saturday Night Live sketches to discover. Plus, original content such as The UCB Show, from Amy Poehler, Matt Walsh, Ian Roberts, and Matt Besser, along with Dan Harmon's HarmonQuest.
The standard subscription plan of $4/month will go into effect in January. NBC says that when it launches in full, SeeSo will be available on a range of devices, however didn't mention specifics.
SOURCE: NBC