Navin miniHomer GPS waterproof keyring compass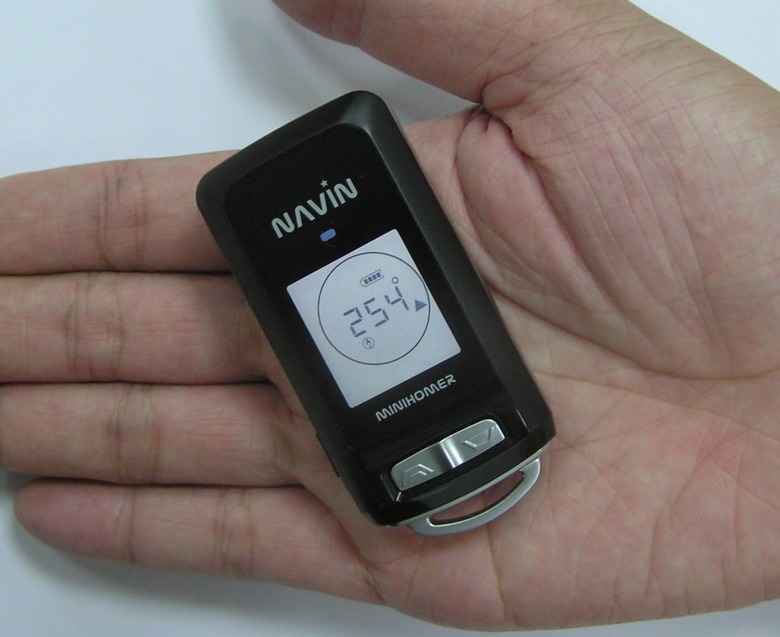 If you've ever lost your car, wife or house because of your poor sense of direction, then the miniHomer from Navin may save the day.  A keyring-sized GPS compass, the miniHomer may not have an appetite for donuts but it will store up to five different locations (one of which could be a donut store, admittedly) and guide you back to them with a digital compass.
It's also waterproof to IPX7 standards and has a selection of different location categories – including home, car and restaurant – so you can differentiate between each point.  Charging is via miniUSB connection, and while Navin are playing coy on exactly how long a single charge will last for, the miniHomer will at least preserve the stored coordinates even if the battery dies.
A backlit display and straightforward controls round out the navigator, and there's a clock in there too.  No word on pricing – though Navin tell us it'll be no more expensive than GPS navigators currently on the market – but it'll drop in November.