Native Union Moshi Moshi MM04 Bluetooth handset/speaker combo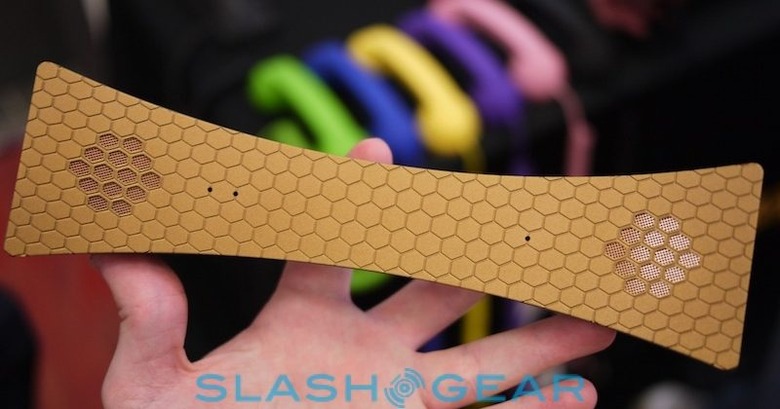 We've written about Native Union's range of Moshi Moshi handsets for cellphones before, and while they've always been endearing in a retro way, you could easily dismiss them as pretty gimmicky.  The company's latest models, though, are a little more usable in their functionality however; the new MM04 is a combination stereo Bluetooth speaker and handset, while the MM03 is a more traditional Bluetooth handset and there are brand new colors of the original Pop handsets.
Of the new range, the MM04 is the most interested.  Designed by upcoming Brit designer Michael Young, it hooks up – like the MM03 – via Bluetooth 2.1 and works, via the A2DP stereo profile, as a wireless 2W stereo speaker system.  It can either sit on its charging dock, or be used wirelessly: a full charge is good for up to 2hrs of music playback.
Pick it up, however, and a motion sensor automatically kicks it into handset mode, turning it into a private way to take calls rather than using a Bluetooth headset.  The battery is good for up 6hrs talktime or 120hrs standby.  The Native Union MM04 is available for £150 ($230), while the MM03 is £90 ($152).