Native Apps confirmed for Apple Watch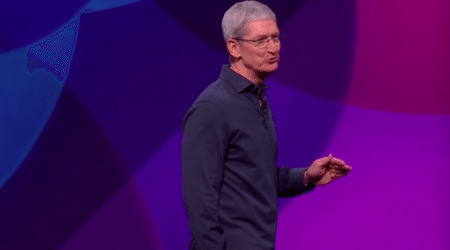 Apple's WWDC 2015 event has just gotten under way, and on stage company CEO Tim Cook has kicked things off quickly by confirming that native apps are coming for the Apple Watch. Such a confirmation has been anticipated for months; there aren't many details about it at this point, though we'll no doubt be hearing more very soon. More after the jump!
"Today we're bringing native apps to the Watch with a new version of the Watch OS which gives the developers even more time to create even greater apps for the Watch that will change the world," says Apple's CEO Tim Cook.
Check it: SlashGear's Apple Watch Review!
Back in November 2014 it was confirmed that we would be hearing an official Apple Watch native apps announcement in 2015, and it made sense that announcement would take place at WWDC. And, as expected, we now have confirmation.
We're covering Apple's latest WWDC live today from the groundfloor, so stay tuned! You can find all the latest news as it comes in live in the SlashGear Apple Hub! Check out the timeline below for more.