NASA successfully launches its 'flying saucer': watch live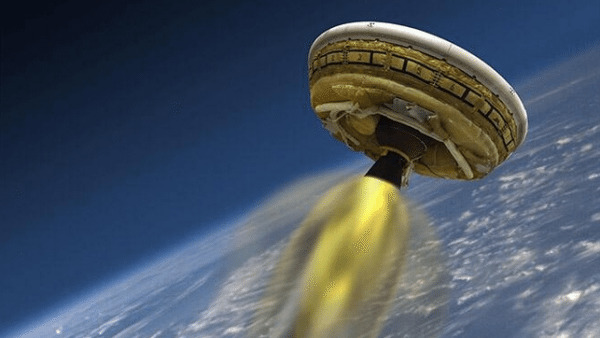 After being hit with delays, NASA has finally launched its "flying saucer", which is officially known as the Low Density Supersonic Decelerator (LDSD). This saucer-shaped contraption is only undergoing testing at this point, though in the future it could be used to send payloads to Mars. The odd shape comes in part from a cushion about the payload, helping protect it; there is also a large parachute that deploys so the payload, both current and future, makes it safely to the ground. The event is still broadcasting live (link after the jump).
NASA first intended to launch the LDSD last week, but was unable to proceed due to adverse conditions. The space agency postponed the launch again to this afternoon (1:45 EST), which proved favorable. The launch took place at the US Navy's Pacific Missile Range Facility on Kauai.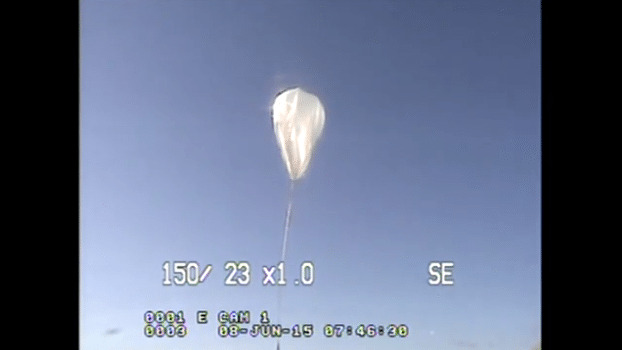 Shortly after the prescribed launch time, NASA announced on its LDSD blog that the scientific balloon carrying the test vehicle successfully launched, and that it would take about three hours for it to reach an altitude of 120,000 feet.
At a little after 3:30PM EST, the balloon had reached 76 thousand feet and was said to be heading west at about 25 knots while continuing to climb. Once it hit 120,000ft., it would then be another hour for the test vehicle to drop. The live broadcast went on hiatus after a while, and is scheduled to begin again any minute. You can watch it for yourself here.
Update: As of 2PM PST/5PM EST the drop time is expected to be in half an hour.