NASA has postponed 'flying saucer' launch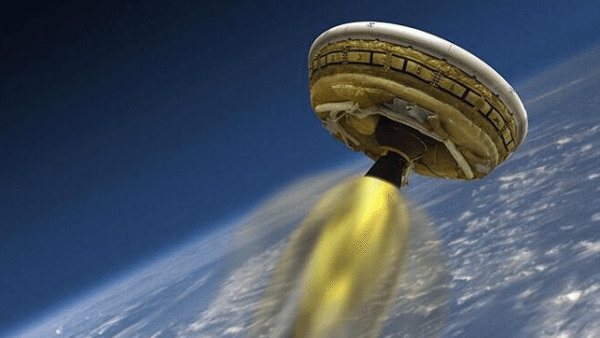 As we'd reported yesterday, NASA spent the day preparing to launch its Low-Density Supersonic Decelerator, more commonly referred to as the LDSD and 'flying saucer', the latter of which refers to its stereotypical design. This would have been the second flight for the LDSD, had it actually happened. Unfortunately the space agency was forced to postpone the launch instead due to poor conditions — it will be trying again tomorrow, and hopefully the conditions will be favorable enough for it to proceed.
According to a statement made by NASA on Tuesday, it decided to scrap today's launch due to "unfavorable ocean conditions". Ocean wave height in particular is cited as an issue, with it potentially making things hard for the crew tasked with recovering the 'saucer' and its resulting data.
This isn't a big blow to NASA, which was allowing a large 2-week launch window for the event; if need be the launch will be scrapped entirely and postponed until between July 7 and July 17. Hopefully it won't come to that, though, and NASA will be trying again tomorrow.
Tomorrow's planned test will take place no earlier this 1:30 EDT, but only if all the conditions are in line with the agency's needs. As always stay tuned and we'll update you tomorrow about whether the launch proceeds or is postponed again. Until then, check out the timeline below!
SOURCE: NASA