NASA Restored Apollo 11 Mission Control And The Detail Is Incredible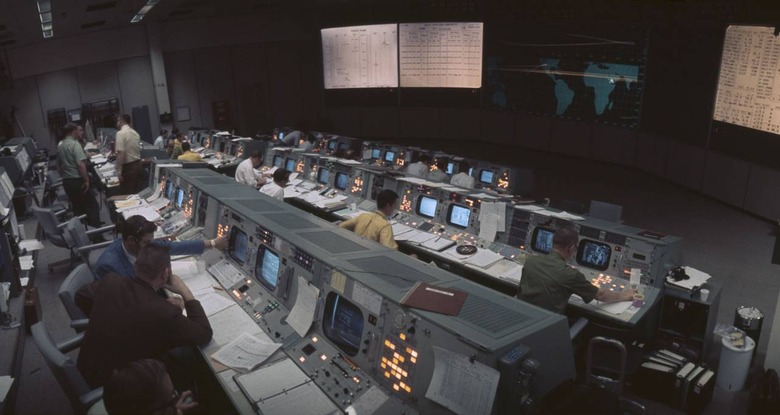 With the 50th anniversary of the Apollo 11 Moon landing, NASA has restored the Mission Control Center responsible for shepherding Neil Armstrong and Buzz Aldrin to the lunar surface. Named a National Historic Landmark back in 1985, the facility at NASA's Johnson Space Center in Houston has been painstakingly returned to how it would have looked five decades ago, when space fervor was at its height.
The project began in earnest in 2017, after five years of fundraising by the Manned Space Flight Education Foundation Inc. That's the nonprofit which operates Space Center Houston, the visitor's center at Johnson. In total, it cost $5 million.
It's been a painstaking process, putting excruciating levels of attention onto items which, at the time, would have been merely casual desk detritus to the scientists and specialists in the room. Where possible, the original artifacts were returned to the control room, visitor's gallery, and the simulation support room next door. That includes the control consoles and displays.
Where that wasn't possible, new replicas based on the original designs were created. The restoration team matched the paint colors for the walls, the carpet in the facility, even the coffee mugs and ashtrays. All were restored to the positions they'd occupied when humanity first stepped on the Moon.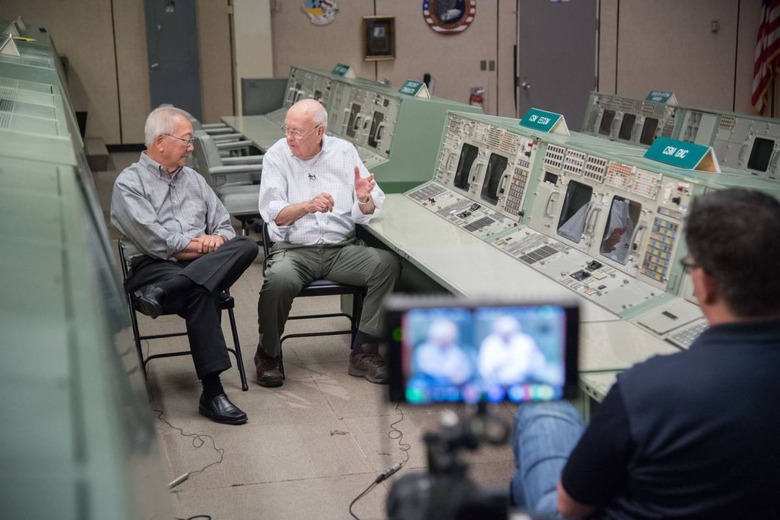 While NASA may be known for its rigorous record-keeping, that wouldn't typically extend to what vessel staff consume their caffeine-delivery-mechanism of choice from. As such, the team turned to interviews with around 25 flight controllers, to flesh out detail from photos and video of the space.
"Twenty five flight controllers we did interviews with in the room and learned what they did and what buttons on the consoles were lit the most or they interacted with most," Adam Graves, lead for the project based with the company GRAVitate, said of the process. "Then we take what they say even about lighting in the room, you know, what was the overall sense of lighting, was it dark or was it light, all these specific details so that we can reconstruct that when we get to that point."
The Mission Control Center wasn't just used for Apollo 11, of course. Still actively in use until the 90s, it was also the hub for other high-profile missions, like Apollo 15. The result is that the restored space has some details from other eras, though the designers were focused on predominantly marking the lunar landing mission.
Visitors to Space Center Houston – of which there are more than a million each year – will now be able to view the restored Mission Control Center. The team has designed video and audio that will play on the various screens and displays, timed to the landing and the EVA.