NASA releases flock of CubeSat nanosatellites from ISS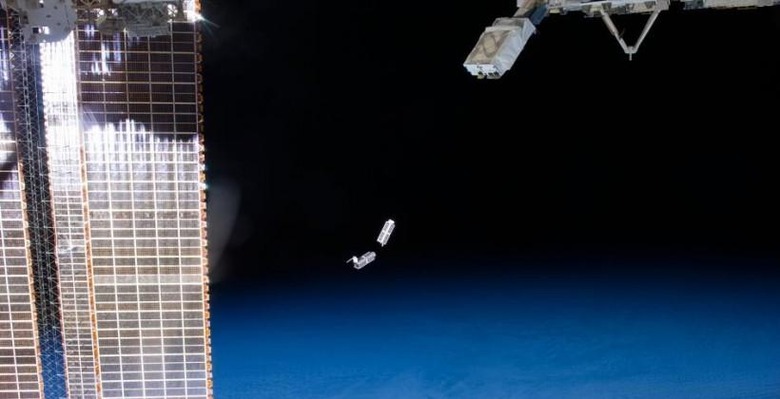 NASA has deployed a flock of CubeSat miniature satellites from the International Space Station, sharing an image of the NanoRacks hardware being released from the end of a customized robotic arm. The satellites – each around the size of a loaf of bread – are part of a 33-strong fleet the majority of which will be used by Planet Labs for its project to provide open access to high-resolution imagery of Earth.
In total, Planet Labs will use 28 of the 33 CubeSats dispersed during this round of launches. Dubbed "Flock 1" it's the first major launch for the start-up, after it released two trial nanosatellites last year.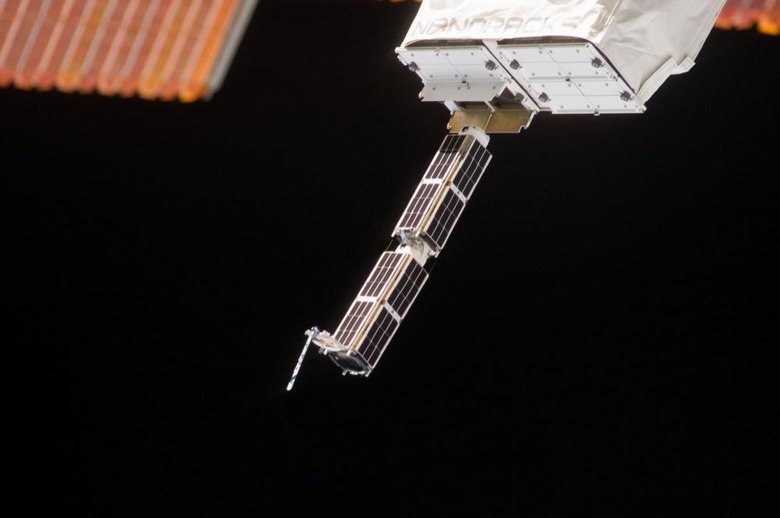 The remaining CubeSats are expected to be released this week, but there's a new batch that should be delivered in May. That'll be part of the second Orbital commercial resupply mission; NanoRacks says it expects 2-3 additional launches this year, depending on its customers.
CubeSats are launched from the ISS' Kibo modular robotic arm, and thanks to the standardized dimensions the NanoRacks team can offer a comparatively lower price than traditional satellite deployment would demand.
Potential uses include environmental and radiation testing, medical or pharmaceutical research, or – like Planet Labs – cameras for a view of Earth or out into space.