NASA Kennedy Space Center gets Street View treatment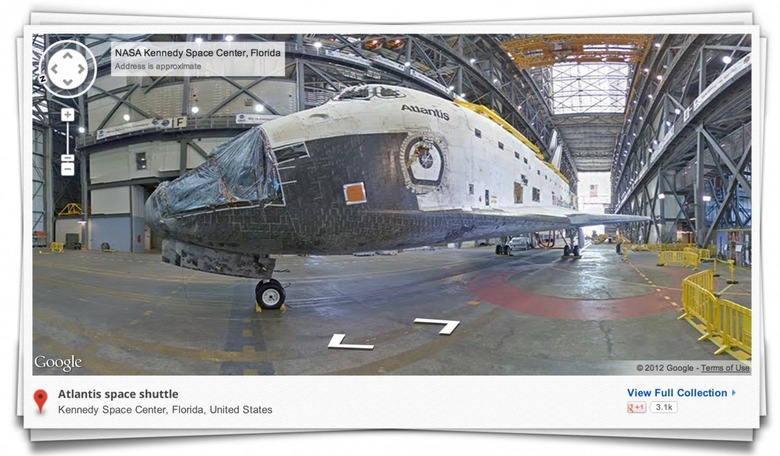 NASA has thrown open the doors to the Kennedy Space Center, though only to Google's Street View cameras, allowing anyone with a browser to wander through the Florida facility. The vast Vehicle Assembly Building, Atlantis shuttle and Launch Pad 39A are all navigable, offering a hitherto unseen opportunity to explore.
There are some great details to be spotted, too. It's possible to walk underneath the shuttle itself, and look up to see the thousands of ceramic tiles that protected the craft's underbelly from the huge temperatures of re-entry; the rest of the shuttle is looking a bit shabby, though we can't really blame it considering its been around the world the equivalent of 200 times.
Space shuttle Endeavour is also on show, along with the Firing Room with its rows of control panels. Other rooms hold individual shuttle engines, and there's the Apollo/Saturn V Center and various museum rooms with old space suits and more.
It's Google's largest special Street View project to-date, the company says, and a great opportunity to build up your space excitement ahead of the upcoming Mars Curiosity landing in just a few days time. NASA itself will be livestreaming the whole landing.