NASA gives first all-woman spacewalk the green light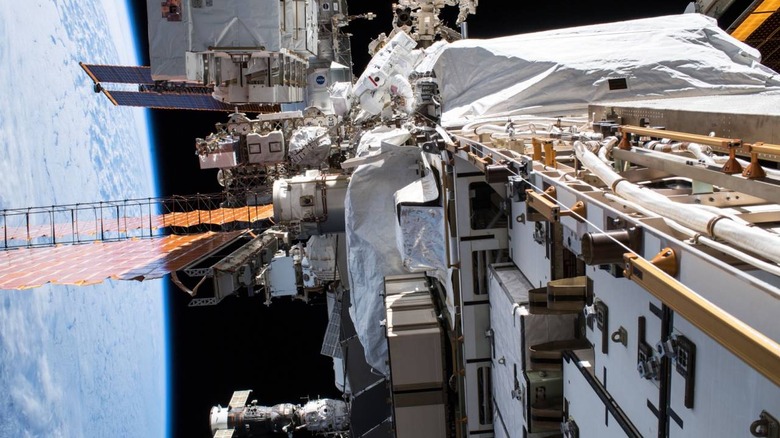 NASA's first ever all-woman spacewalk will take place on Friday, October 18 the space agency has revealed, after several postponements stopped astronauts from making repairs to the International Space Station. If all goes to plan, Christina Koch and Jessica Meir will head out from the orbiting research platform bright and early on Friday morning, tasked with fixing a key part of the ISS' electrical systems.
At this point, astronauts were meant to have had three different spacewalks, all focused on installing new batteries on the ISS. However a faulty battery charge/discharge unit (BCDU) scuppered those plans, after it failed to activate back on October 11 following new lithium-ion batteries being installed.
NASA had intended to run three further spacewalks to install more batteries, but scrubbed that schedule until the BCDU could be replaced. While the glitch isn't presenting a safety issue to either the ISS or its human or experimental passengers, it is stopping them from enjoying an extra boost in power from the extra batteries. The ISS uses solar panels clustered into arrays to charge its battery banks.
The BDCU's role in that is to regulate how much charge is fed to each battery set. While two other BCDU units activated as planned, and are already operating correctly, the third has proved problematic.
Although the repair is relatively straightforward, the spacewalk team that will be carrying out is anything but. It's the first all-woman spacewalk, with astronaut Christina Koch making her fourth trip outside the ISS, while for colleague Jessica Meir it will be the first.
It's expected to begin at around 7:50am EDT, with the two astronauts venturing out of the Quest Joint Airlock. That's the primary airlock for the ISS, and which consists both of a chamber for storing spacesuits and other equipment, and the Crew Lock specifically, through which astronauts actually exit the space station. Before its installation, in 2001, American spacewalks could only take place when a Space Shuttle was docked at the ISS, because their spacesuits were too large to fit through the existing Russian airlock hatch.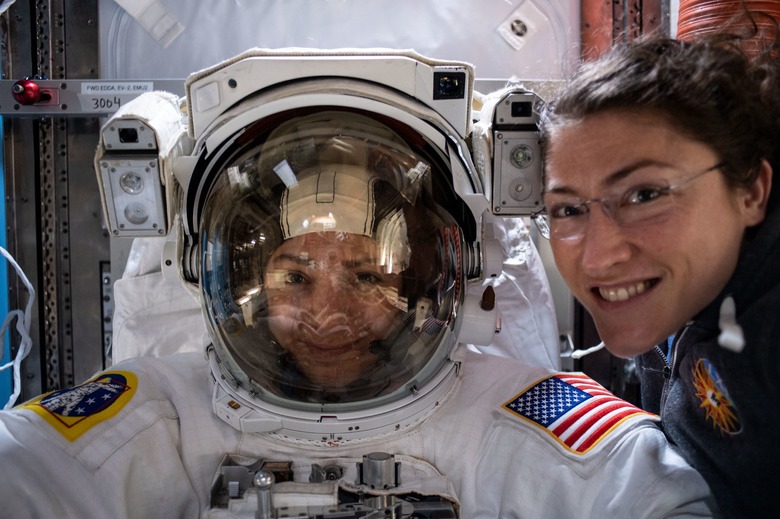 The repairs are expected to take five and a half hours, focusing on the Port 6 truss structure. A third astronaut, Commander Luca Parmitano of the European Space Agency (ESA), will be responsible for operating the Canadarm2 robotic arm, while NASA Flight Engineer Andrew Morgan will be providing airlock and spacesuit support. NASA will begin live-streaming the event from 6:30am EDT.