NASA Artemis rocket takes same ferry trip as Apollo 11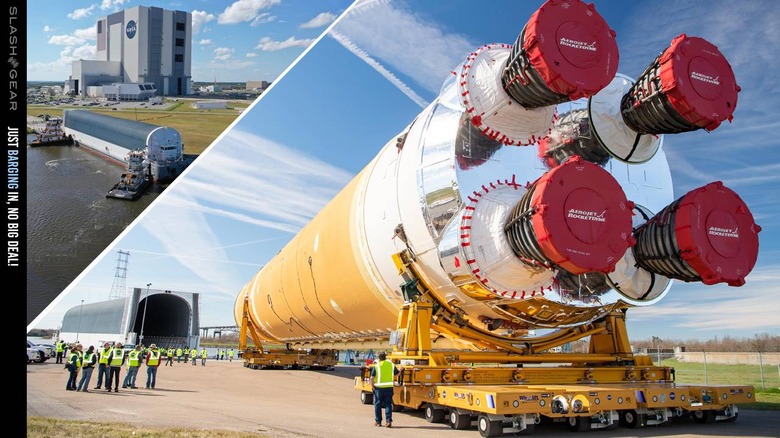 This week NASA loaded their first Artemis mission Space Launch System (SLS) Rocket Core Stage onboard the Pegasus barge in New Orleans. This stage of the hardware needed for Artemis was loaded onboard the barge on January 8th with plans to deliver to NASA's Stennis Space Center near Bay St. Louis, Mississippi. This ferry journey mimics that of the NASA Apollo missions in the 1960s and 1970s.
Pegasus is the latest in a line of NASA barges that moved space shuttle tanks from Michoud to NASA's Kennedy Space Center in Florida. Per NASA, the SLS rocket stage "will take the same water route that the first stages of the Saturn V rocket did when it was transported from Michoud to Stennis for testing during the Apollo Program."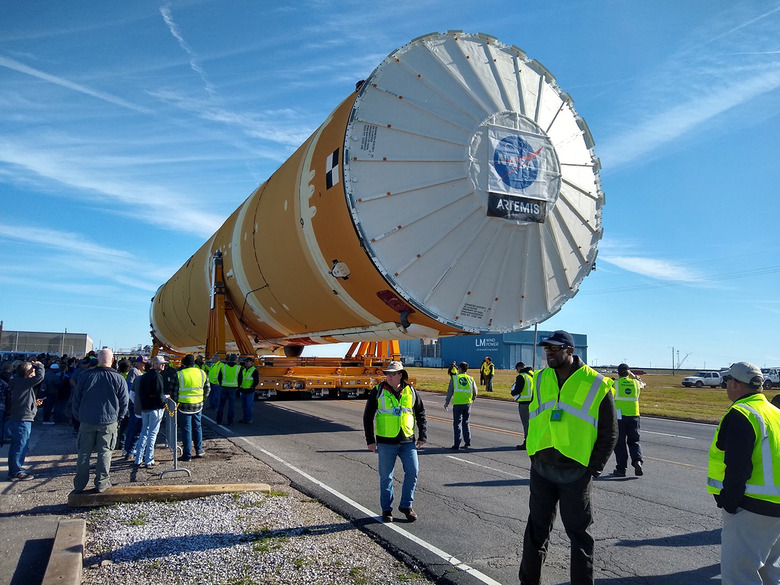 Pegasus was constructed in the year 1999 to transport external shuttle tanks for space shuttles from Louisiana to NASA's Kennedy Space Center in Florida. Before Pegasus, the Apollo missions and Saturn rocket stages were carried by the NASA barges called Poseidon and Orion.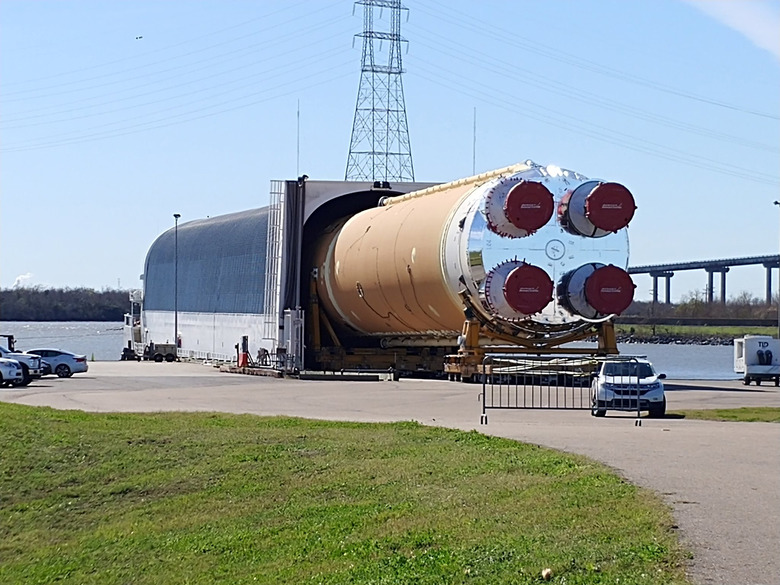 "This is a historic moment for NASA's Artemis program and a proud time for the Space Launch System Core Stage team as the first flight article leaves the factory floor," said NASA SLS Stages manager Julie Bassler. The SLS rocket core taking this journey this week is currently the largest rocket core stage NASA has ever built.
"Roll out of the core stage to Stennis ahead of the core stage Green Run test series signals an exciting next phase as NASA prepares for the first Artemis launch," said Bassler. "The Green Run test series will verify the stage is ready to ship to the launch site."
"The exciting part is this is not going to be done like Apollo ... where we put a flag on the moon and left," said Lionel Dutreix, deputy chief operations manager at Michoud back in June of 2019, with CBS Austin. "We're going to keep returning to the moon and use it as a technical base and knowledge to go on to Mars. We've got to make sure this rocket will meet those needs."
The first flight test for SLS will feature a Block I configuration for a 77-ton (70-metric-ton) lift capacity. This test was originally code-named "Exploration Mission 1" and is now called Artemis 1, and the mission will carry an un-crewed Orion capsule "beyond the moon."
After that first un-crewed launch, SLS Block 1B will have a 105-metric-ton lift capacity and Block 2 (with extra boosters) will provide a 130-metric-ton lift capacity. Each configuration of SLS for Artemis will will use the same core stage with four RS-25 engines, all transported by Pegasus.