NASA and SpaceX hope to transport astronauts to ISS in the next 4 years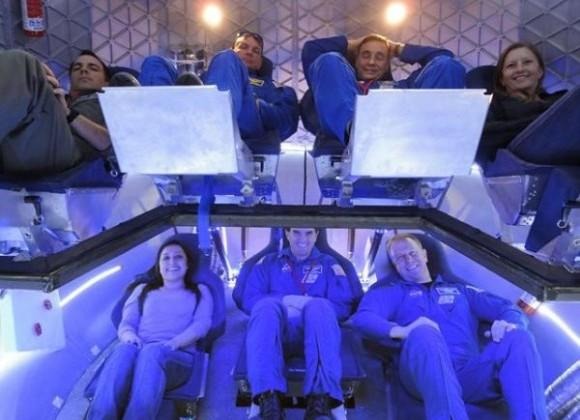 Engineers and safety specialists from NASA and SpaceX met in late October to conduct a safety review of the Dragon spacecraft and the Falcon 9 rocket. NASA announced that the meeting took place last Friday. The safety review was designed to look at the safety policies and procedures in place in preparation for using the SpaceX Dragon capsule and Falcon 9 rocket to send astronauts into space.
NASA says that the detailed overview of the safety practices of SpaceX is a major milestone for the company under the Space Act Agreement with NASA's commercial Crew Program. SpaceX is a NASA partner working on private spacecraft to be used to send astronauts into orbit and to the ISS.
NASA plans to the use SpaceX Dragon spacecraft and its Falcon 9 rocket to ferry astronauts to and from the ISS within the next four years. The Dragon capsule was designed to hold seven astronauts.
Jon Cowart, deputy manager of the NASA Partnership Integration Team for CCP, said:
The milestone is not the end of the safety discussion, it's really the beginning. Because we've been doing this for so long, we all have a pretty good idea of what works and what doesn't and how safety processes can be strengthened to increase our confidence in the system.
The SpaceX Dragon capsule and Falcon 9 rocket have been used for several resupply missions to the ISS already. However, the Dragon capsule has yet to transport any astronauts into space. SpaceX will test its launch abort system at Cape Canaveral Air Force Station next year. The first test of the launch abort system is set for Q2 2014.
SOURCE: NASA