NASA Administrator vows agency will achieve 2024 Moon goal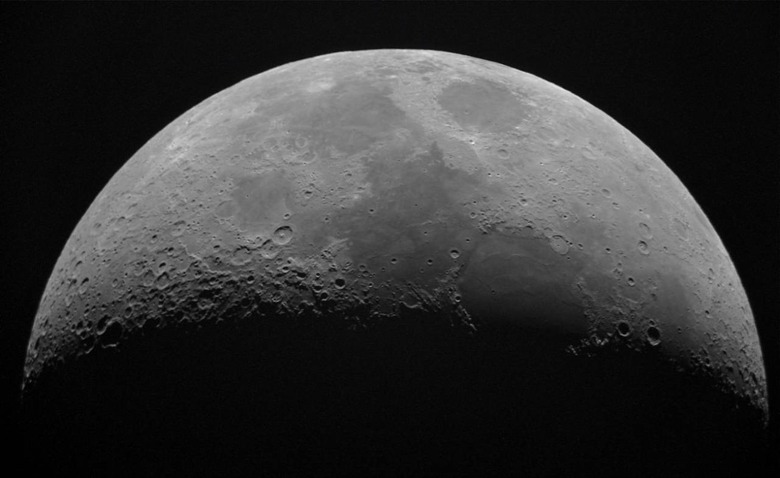 Yesterday during the fifth meeting of the National Space Council, Vice President Mike Pence announced that the United States has a revised deadline for returning astronauts to the Moon. Rather than aiming for its previous 2028 date, NASA has been directed to get American astronauts to the lunar surface by 2024, and the agency's administrator has released a positive statement about the ambitious goal.
Under the new goal, NASA will return astronauts to the Moon within the next five years. That initial crewed mission — its first since the 1970s — will be focused on the Moon's South Pole under recommendation from the National Space Council. That region of the Moon is known to have water ice in abundance and may play a vital role in an eventual permanent lunar base.
NASA had previously stated plans to conduct a crewed mission in the 'lunar vicinity' in 2022, and it doesn't have any plans to change that, according to a statement from NASA Administrator Jim Bridenstine. As well, NASA is sticking to its mid-2020 uncrewed Orion Exploration Mission-1 launch currently scheduled for use with Boeing's Space Launch System.
Earlier this month, Bridenstine indicated that NASA may be forced to choose an alternative, existing launch vehicle for the Orion mission due to ongoing delays with Boeing's SLS project. The space agency is expected to confirm whether it will move forward with that plan this week, but confirmation is still pending.
In a statement, NASA Administrator Bridenstine said:
It is the right time for this challenge, and I assured the Vice President that we, the people of NASA, are up to the challenge.

We will take action in the days and weeks ahead to accomplish these goals. We have laid out a clear plan for NASA's exploration campaign that cuts across three strategic areas: low-Earth orbit, the Moon, and Mars and deeper into space ...

There's a lot of excitement about our plans and also a lot of hard work and challenges ahead, but I know the NASA workforce and our partners are up to it. We are now looking at creative approaches to advance SLS manufacturing and testing to ensure Exploration Mission-1 launches in 2020. We will work to ensure we have a safe and reliable launch system that keeps its promise to the American people.

I know NASA is ready for the challenge of moving forward to the Moon, this time to stay.