Narcos season 3 hits Netflix on September 1 - teaser arrives now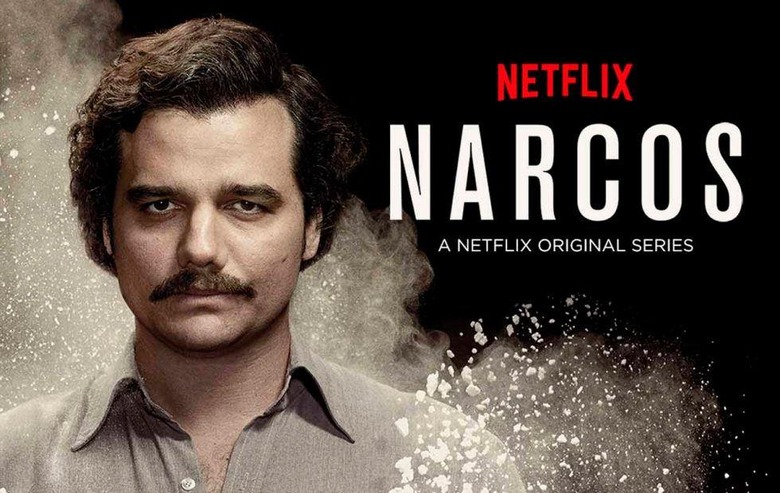 It's that exciting time of the year when Netflix begins revealing when its biggest and baddest shows will be returning with new episodes. We recently heard that BoJack Horseman's next season will be arriving the end of next month, and we know the coveted second season of fan-favorite 'Stranger Things' will be back right before Halloween. What about Narcos? That, too, is readily inbound.
Netflix revealed the premiere date of its drug cartel hit Narcos via a short teaser trailer — the entirety of season 3 hits Netflix on September 1. As with other shows on the video platform, the entire season will be available at once, enabling your binge-watching habits. The teaser trailer is below.
Narcos has proven to be a major hit for Netflix, clocking up in the top with others like 'Orange is the New Black,' 'House of Cards,' 'Stranger Things,' 'BoJack Horseman,' and 'The OA.' If you haven't seen the show yet, be sure to check it out...and beware of spoilers, as there have been some big changes to the series and you certainly want to be caught up before starting the third season.
We've known since September of last year that Narcos will survive for at least four seasons. Whether the fourth season will be the last is yet to be seen, though it seems unlikely that Netflix would ditch one of its most popular hits.
Of course, not all beloved shows go on to have long lives; for example, Netflix recently cut the expensive but popular show 'Sens8.' The company isn't without a heart, though, announcing that there will be a 2-hour series finale next year to wrap the entire thing up. Check out the timeline below for more Netflix news!