Nanoleaf Remote light panel and HomeKit remote hits CES 2018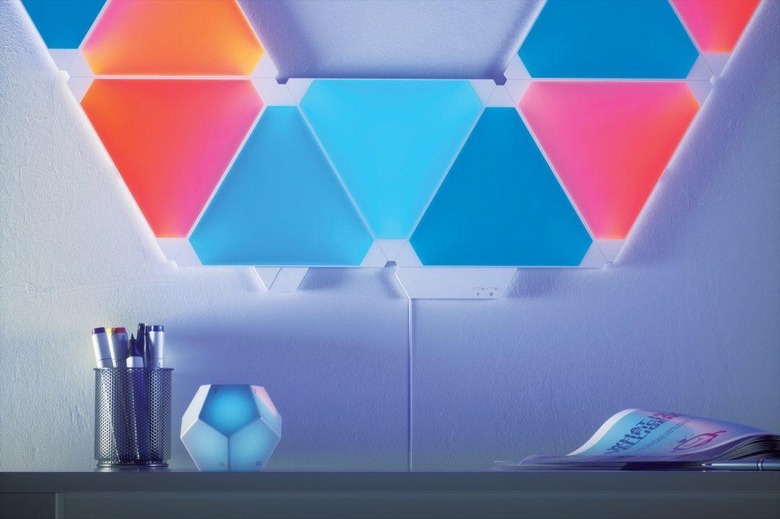 Modular color-changing LED light panel company Nanoleaf is adding a odd remote control, complete with Apple HomeKit compatibility. The Nanoleaf Remote eschews traditional form-factors in favor of a dodecahedron design, with the twelve sides acting as different triggers.
The primary use, of course, is to control Nanoleaf's own Light Panels, formerly known as the Aurora. However, it'll also work with any third-party HomeKit product. So, you could have your Nanoleaf lights turn onto a certain color or pattern if you turn the Remote in a certain orientation, but it could also control your HomeKit-compatible light switches and outlets if rotated a different way.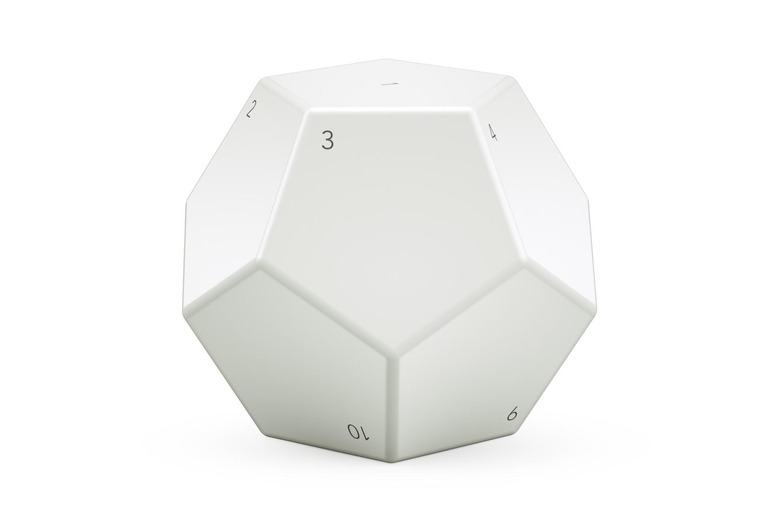 Indeed, part of the advantage of the Nanoleaf Remote is that multiple scenes can be configured to a single pane of the dodecahedron. A "movie night" preset, for example, could automatically adjust the lights in different areas, turn on the projector and lower the screen – assuming, that is, they're all HomeKit compatible – with a single twist of the owner's wrist.
"We want to give people the option of controlling their smart home without always relying on their devices," Gimmy Chu, Nanoleaf's CEO, explained today. "Everyone is so glued to their phones these days, the Nanoleaf Remote offers the possibility to just sit back and enjoy living smarter."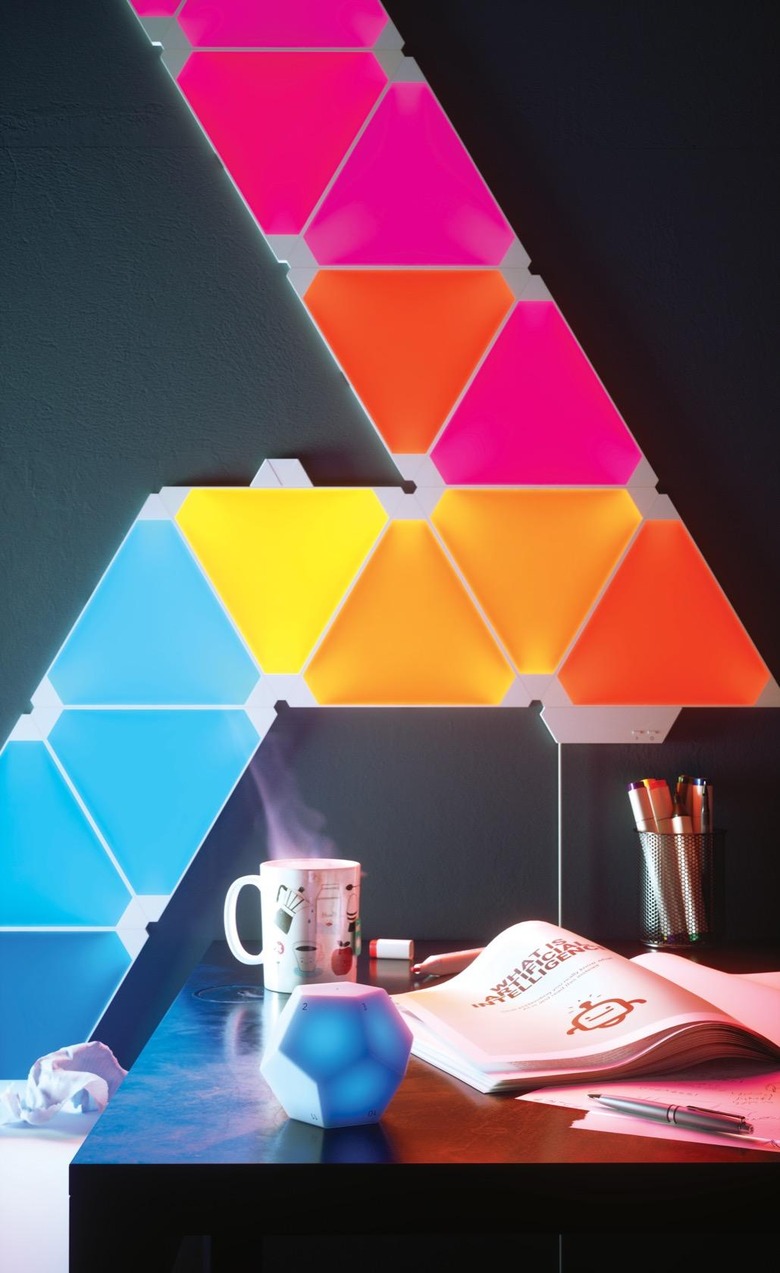 It's an unusual aspect of the smart home and home automation in general that, while there are plenty of ways to automate your lights, outlets, and other devices, there's a general dearth of ways to control it with physical buttons. The expectation is usually that people will pull out their phones or pick up the tablet on their coffee table in order to control those connected devices. Of course, sometimes all you want to do is reach out for a traditional lightswitch.
Where the Bluetooth-connected Nanoleaf Remote particularly shines, therefore, is both in its relative rarity and its pricing. It'll be up for preorder soon, priced at $49.99, and Nanoleaf says it'll ship in the Spring of 2018.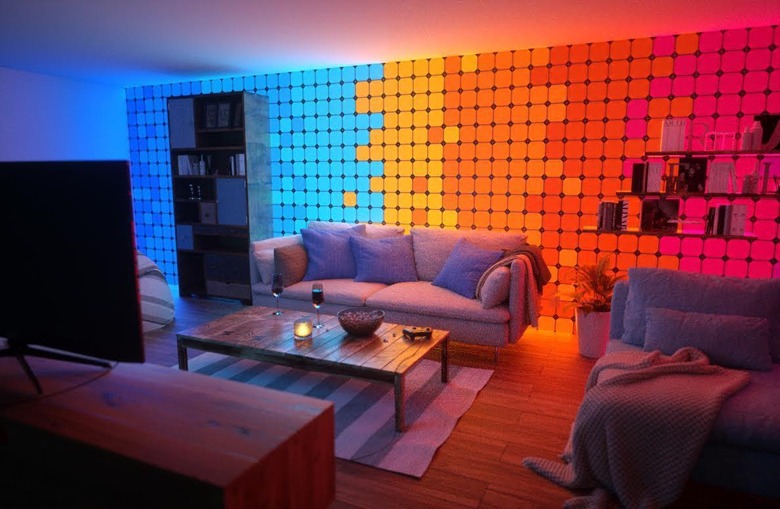 It's not the only new product Nanoleaf is envisaging for this year, mind. The company is also working on a new, square light-up panel, it confirmed to CNET, with each panel reacting to touch if you want to turn it on or off, change the color, or dim it. A new base station will support third-party assistant services, with its own microphone, and have a motion sensor too so as to gage room occupancy.
Most exciting, Nanoleaf says a single square panel installation will support up to 1,000 panels, far in excess of the thirty triangular panels the current system can handle, though you'll need a power booster every sixty panels or so to handle the electricity requirement. No word on pricing or specific availability yet, however.
MORE Nanoleaf