Aurora lights turn triangle patterns into rainbows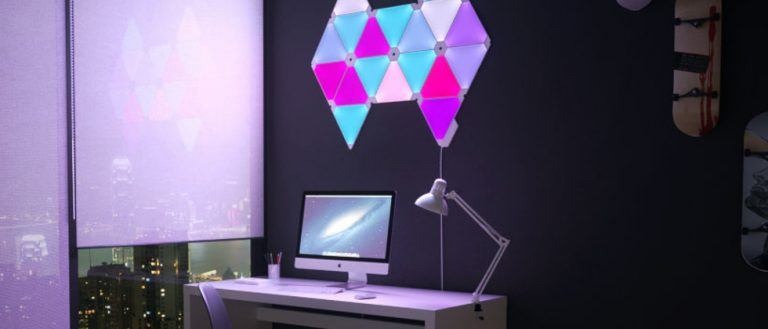 The folks at Nanoleaf have an interesting set of lights prepared for living rooms wishing for colorful accents with "Aurora." The Aurora system is a modular smart lighting solution that allows the user to control each panel from a smartphone. The user configures the lighting grid however they like, then turn the lights on, off, dim, and color-change all from a smartphone screen.
For users that do not wish to use a smartphone, there's also a hardware controller module. This controller has one button for power and one button for selection of a saved or preloaded Scene. Each Scene is an array of colors set throughout whatever grid the user has configured.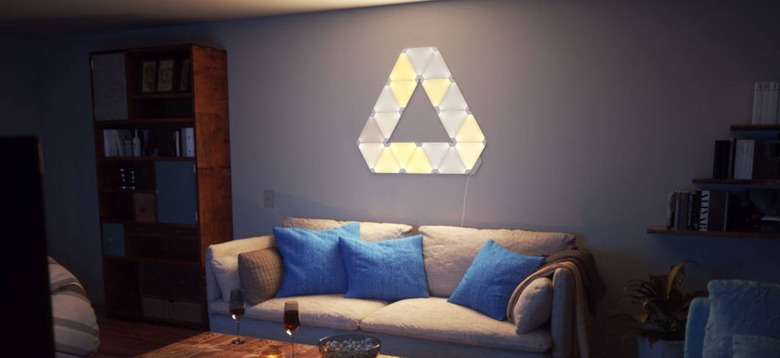 Using Apple HomeKit, users will be able to ask Siri to set their Aurora to whatever color they wish. The app is available for both iOS and Android, and allows a wild set of abilities right out the box. The app has 16.7-million colors to select from, and the user can change colors on the fly.
Nanoleaf is releasing connectivity to IFTTT, DMX Wireless control, and Amazon Alexa in the near future. Communication now works from the smartphone to the lights via Wi-Fi (2.4GHz b/g). These lights all have a quoted lifetime of 25,000 hours. Each triangular light panel is 24cm per side (equilateral).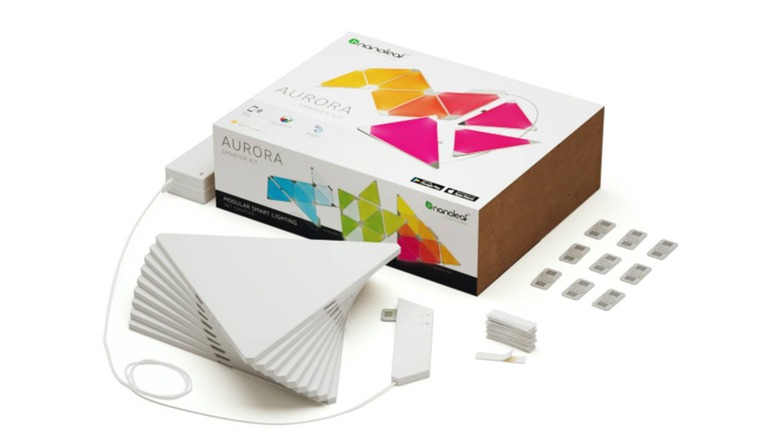 Sets of Nanoleaf Aurora Smarter Kit (with 9 panels) are available for $200 USD around the world. Inside the United States, these kits are available at Best Buy, as well. Nanoleaf Aurora expansion packs are available as well for $60 each (with 3 extra panels).