Nanoleaf's modular color-changing lighting is getting smarter, with the company's big CES 2020 news being intelligent light patterns that learn from how you use them. Fitting to the wall in different configurations, Nanoleaf's LED blocks could already be controlled by app or through a smart speaker. Now, the company wants to bypass that altogether.
You will, of course, still be able to control the lights manually if you prefer. However Nanoleaf says that its new Learning Series of interactive modular light panels will combine sensor data and an intelligent learning algorithm to figure out what the best lighting would be for different scenarios.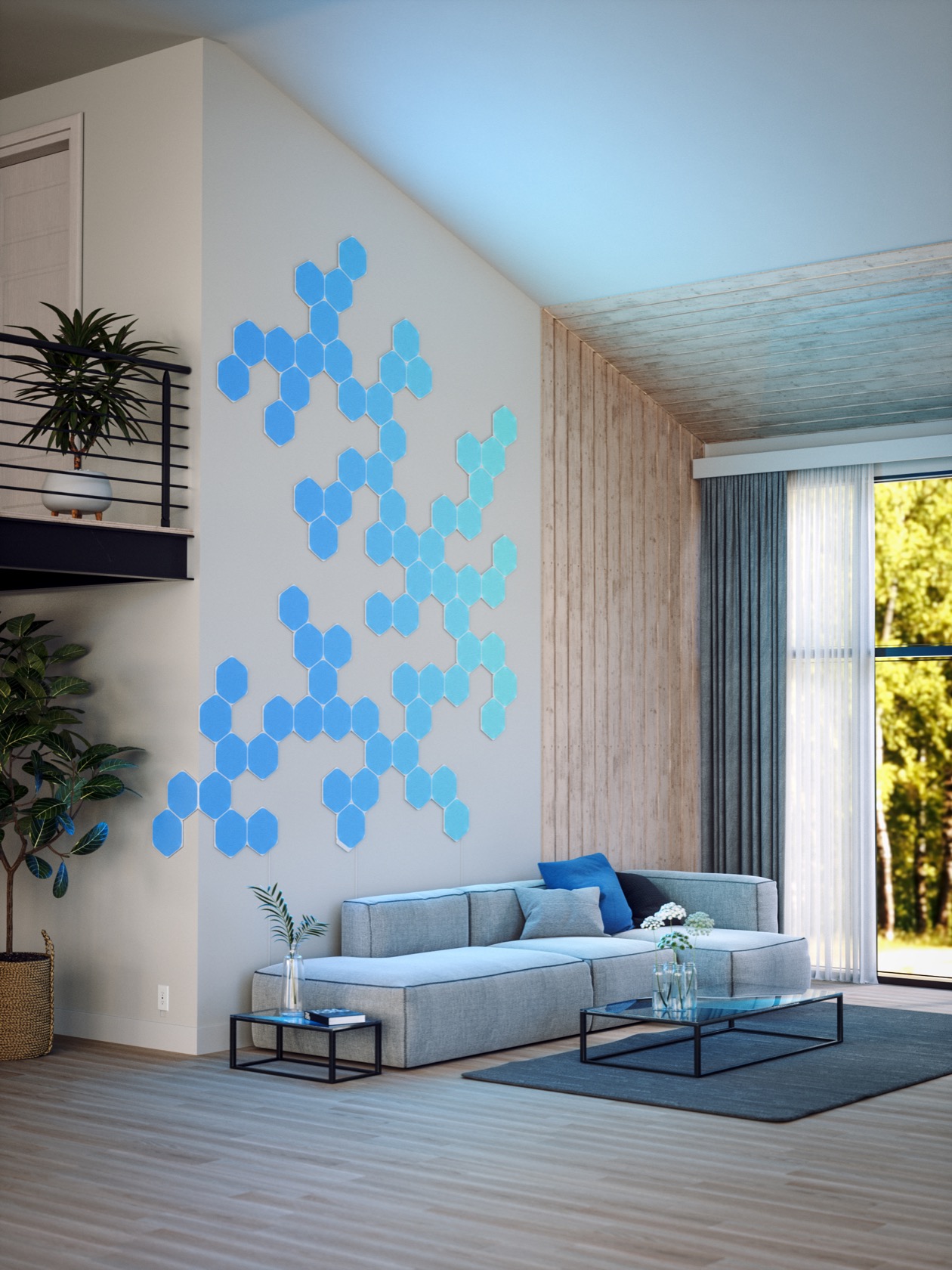 Nanoleaf calls that algorithm U-IQ Technology, and it'll tap into a new series of hardware sensors and controls to monitor how the house is used. That'll include things like occupant schedules, combining them with the demonstrated preferences of the users. It's unclear, exactly, how that will manifest in day to day use, but we imagine it'll be along the lines of Nanoleaf spotting if you always turn on a relaxing color pattern before bedtime each night, and automatically loading that up proactively.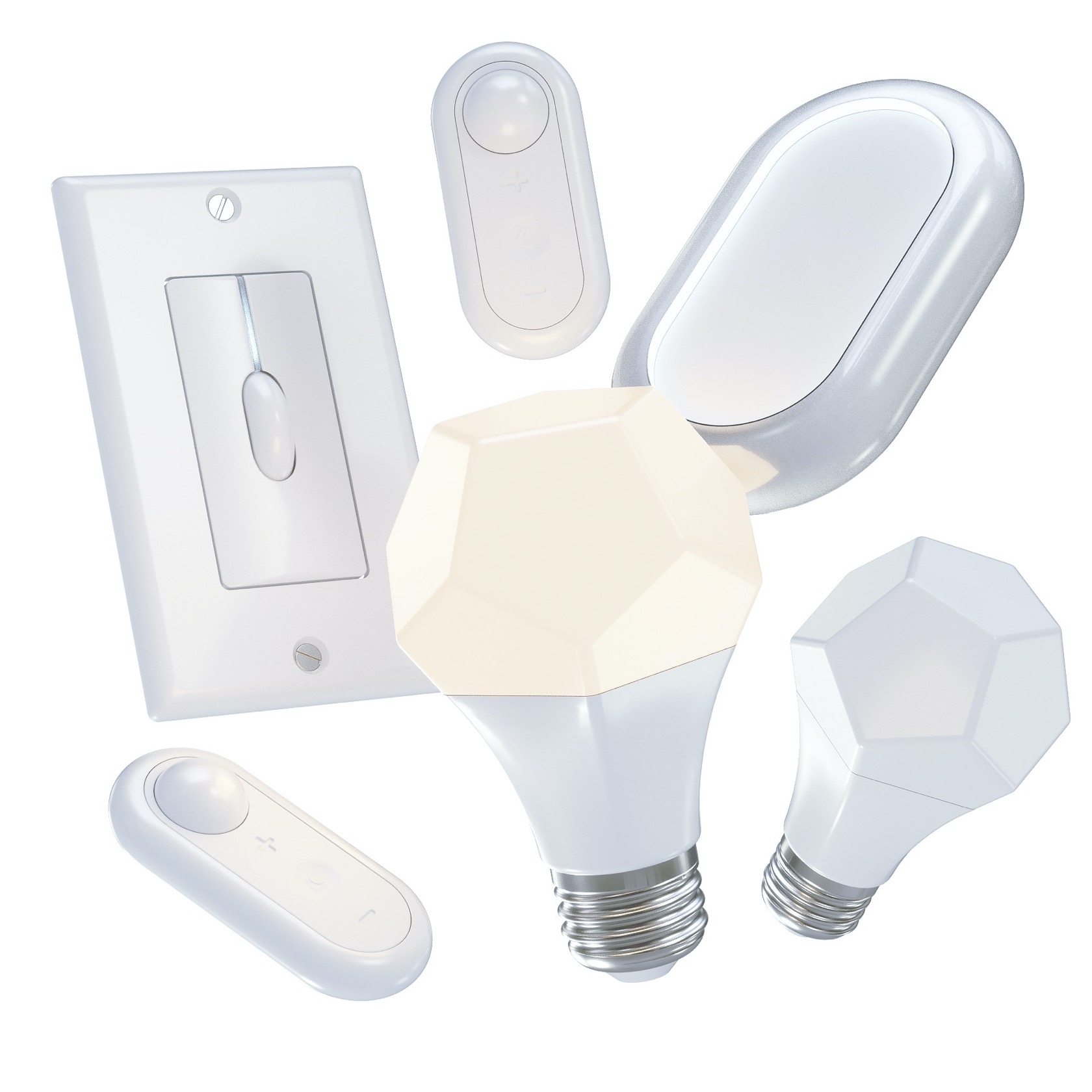 The range of sensors and controls themselves looks fairly comprehensive, too. There's a $49.99 Learning Switch, an in-wall switch with what appears to be a scroll wheel for adjusting brightness, along with $14.99 Leaning Button motion sensors with physical controls too. A $19.99 Learning Light Bulb will deliver both light and sensing. Clearly the more sensors you have, the better Nanoleaf's U-IQ Technology will be able to follow along with you.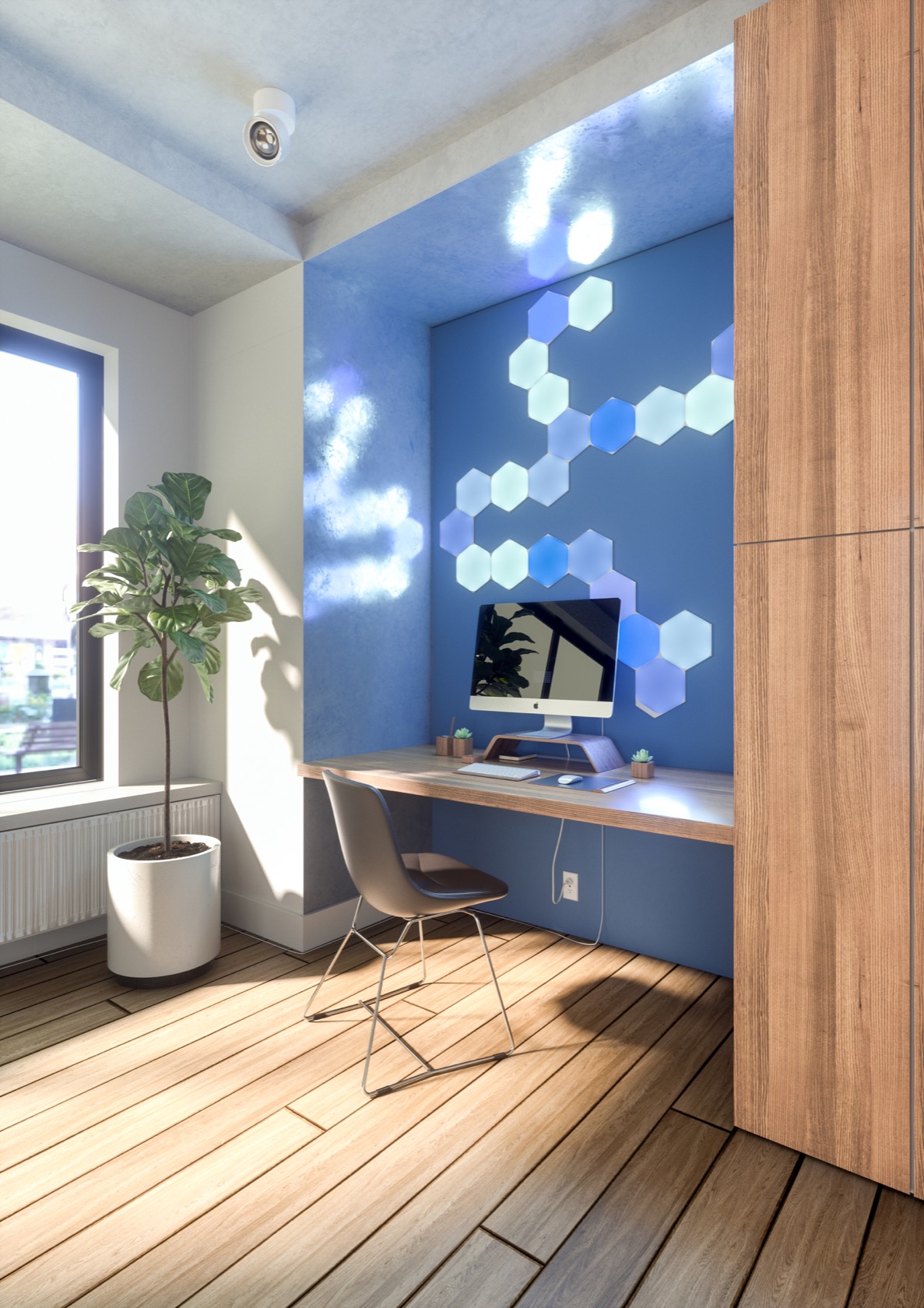 Building on all that, Nanoleaf will push a new range of interoperable Unified Light Panels. Kicking off with the Unified Hexagons it showed off first at CES last year, the touch-reactive shapes will allow for different arrays of modular lighting layouts. Nanoleaf says the Hexagons should now ship in Summer 2020, priced at $120 for nine.
They'll be followed by other shapes, with the goal being complete flexibility in how the lighting arrays are configured. It'll also be compatible with Nanoleaf Screen Mirror, which mimics colors on a TV screen in a light array, for movies or gaming.