Nanoleaf Canvas update turns light squares into HomeKit buttons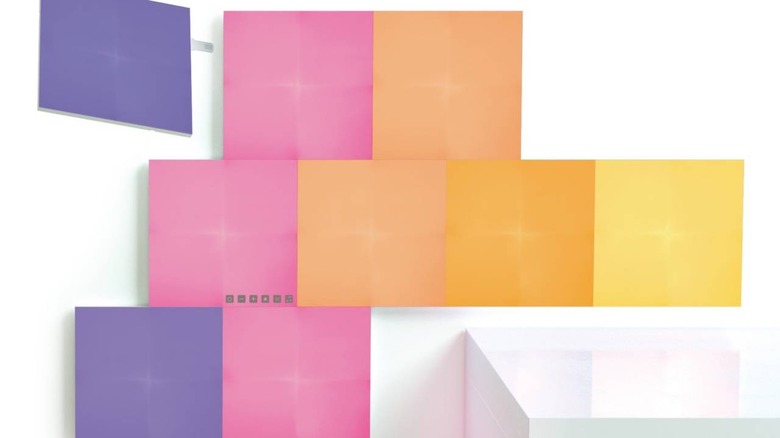 Nanoleaf's modular LED light squares are turning into smart home controls, with a new update turning the panels into HomeKit buttons. Compatible for the Nanoleaf Canvas Smarter Kit, the Touch Actions upgrade builds on the light-up squares' existing touch control, which can be used to turn the LEDs on and off, and play games with them.
The Canvas Smarter Kit already supported integration with HomeKit – along with Alexa and the Google Assistant – but to control the lighting rather than anything else. You can also whip out your phone and cycle the individual panels through a choice of over 16 million colors, or have them react to music instead.
The new software release, however, aims to keep your phone in your pocket more of the time. Touch Actions turns each individual Nanoleaf light square into a button, triggering a HomeKit product or scene. As long as your smart home device is registered with Apple's HomeKit, Nanoleaf's lights will be able to control it.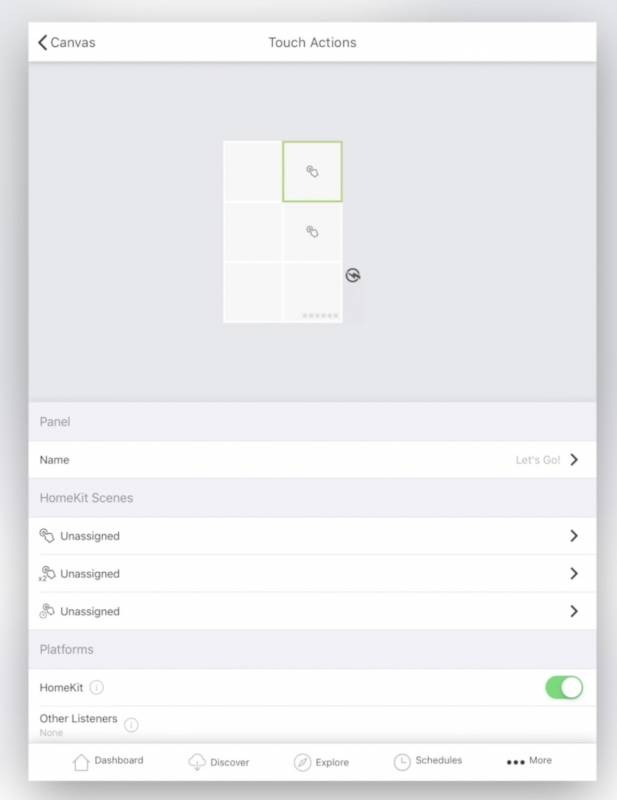 Each panel actually works as three buttons in one. You can tap, double-tap, and long-press, for three different functions. For example, you could have a single tap turn on the lights in the room, and a double-tap turn them off. A long-press could adjust the brightness.
Depending on what devices you have in your smart home setup, the triggers could get a lot more complex. With a few smart plugs, for example, you could launch a goodnight scene that turns down the lighting, switches on a fan in the bedroom, and even shuts the blinds if they're HomeKit-compatible.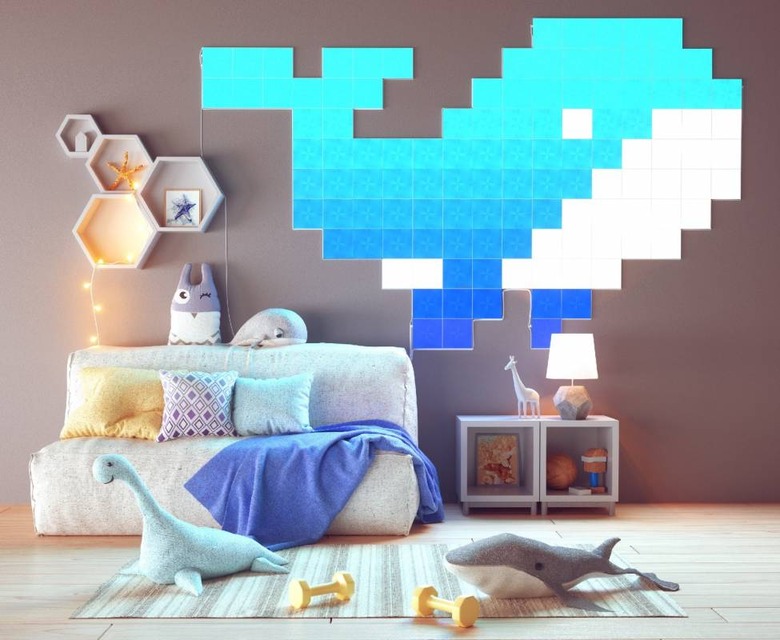 As you'd expect, you'll need a Home Hub device for the Nanoleaf Canvas system to connect to. That could be an Apple TV, an iPad, or a HomePod smart speaker. You'll also need the latest version of the Nanoleaf app for iOS.
The Canvas Smarter Kit, meanwhile, starts off at $199.99. That gets you nine light squares, one of which doubles as a control square too, along with double-sided adhesive mounting tape, the linkers to connect all the panels together, and a power supply. An expansion pack with four more light squares is $79.99, though it's worth noting that for every 25 squares you have installed you'll need an extra power supply, which costs $19.99.