N900 gets Maemo 5 PR1.1 update: Exchange 2003 support, Ovi Maps improved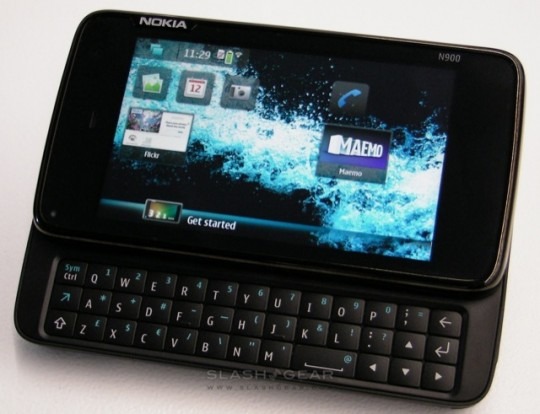 Nokia have pushed out a significant firmware upgrade for the Nokia N900, Maemo 5 PR1.1, and there are some key changes which will hopefully make it a more palatable device for business users.  Top of the list is tweaked Mail for Exchange support, which means the N900 now supports Exchange Server 2003; previously the N900 would only work with more recent versions, despite many companies still using 2003 (or third-party equivalents of it, such as Kerio Mail Server installs).
In addition SIM cards from UK network 3 are now supported, larger mailboxes are handled better, Ovi Maps is improved, and there have been various modifications made to optimize CPU and battery use.  The rest of the changes are mostly tweaks and improvements: you can now silence phone ringing by flipping the N900 face-down, WiFi stability is increased, camera thumbnails load faster and task alarms are now synchronized.
OTA updates will be rolling out in the next 24 hours, so don't be surprised if you don't have the option straight away.  There's a full software changelist for Maemo 5 PR1.1 here, and it's also possible to flash the N900 rather than use the OTA update.
[via Nokia Conversations]