Myth Labs Eclipse Headphones Review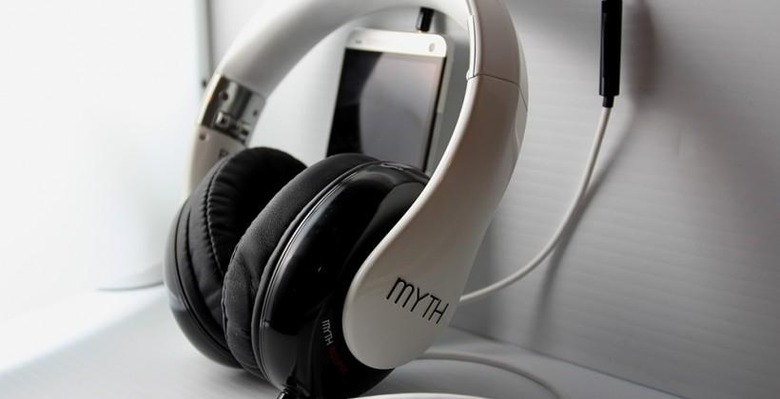 Being a relatively new company means Myth Labs needs to come correct right from the get-go with their premiere pair of headphones: the Eclipse. Here we've got what could easily be called the first customizable over-ear headphones* – if you're talking about the band, that is – with heavy sound and a burn-in app that'll make sure you understand you're not dealing with any off-the-shelf unit. Therein lies two of the key components for this pair of blasters – customizability in hardware and quality of sound.
Modern headphones belong to one of several camps – they can be part of the fashionable hype group, aiming for looks. They can be part of the powerful, yet low key group looking for massive amounts of cash. Or they can be a combination of the two – then there's a set of units which Myth Labs Eclipse belong to which seem to be a relatively strong set of elements delivered without trying to push too hard in any one segment – Myth Labs as a company doesn't seem to be suggesting that they're the best at any one thing (even though they very well may be).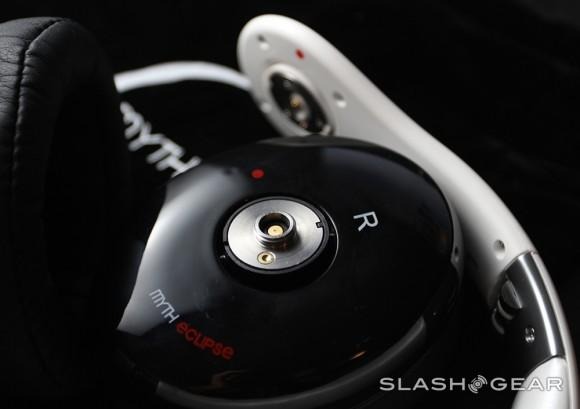 The unit we're reviewing comes with a white "mythband" and a black pair of "eclipse speakers". This means we've got black blasters on our ears and a white band connecting them. The white band works with a hard white plastic around the outside and on up to the inner padding, while the padding is a soft leather or faux-leather to keep the top of your head comfortable.
While these phones do fold in and up unto themselves, this folding seems to be best suited for transporting the band itself, without the phones. As the size of the included carrying bag suggests, you'll end up keeping this unit extended most of the time, even in transport. You can also extend the band to reach even the most massive of heads. The whole unit does not look durable – shiny plastic rarely does – but they're extremely strong.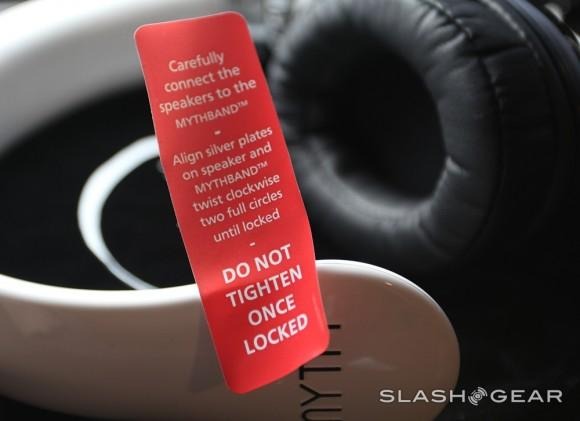 The eclipse speakers are attached with a simple align, turn, and click. While the warning label included suggests that you can – if you wish – destroy the phones with an overzealous crank of the wrist, we found it relatively easy to handle. No worries, that is.
Once they're connected, you've only to connect the (relatively standard) rubbery headphone jack in and get to burning. At this point you can choose to skip the "burning in" session, but should you choose to do so, you'll have the ability to work with the Myth Labs burning tool on either Android or iOS. As is often the case with headphones here in 2013 – and for the past several years – these units promote their compatibility with Apple products first, but they work just as well with Android.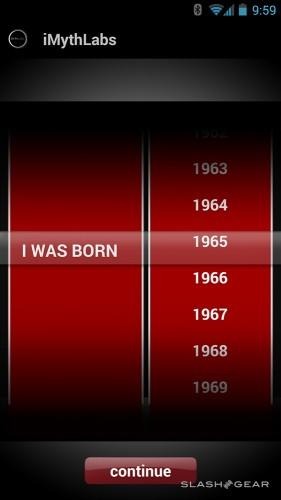 Sound quality on Myth Labs Eclipse is solid. While we maintain that it's difficult for the average listener to differentiate between headphones unless they're the lowest quality compared to the highest, any hobby music listener will be impressed with the fullness of the sound from these phones.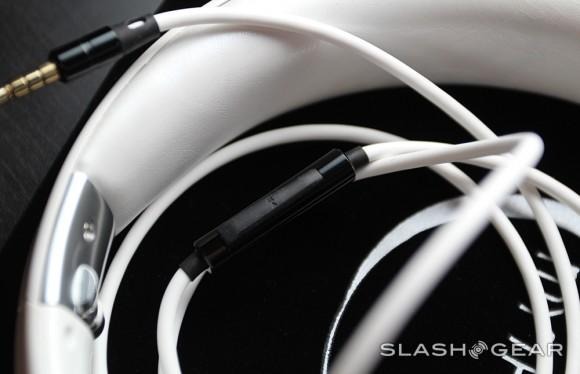 Myth Labs Eclipse work with what the company says are "unique" metal compound drivers, suggesting that this creates "unsurpassed clarity". While we've heard more "perfect" sound out of headphones that cost several times as much, a full set of Eclipse headphones (mythband and speakers) coming in at $259.99 does create a rather healthy value proposition. A solid delivery of sound is also joined by some passive noise cancellation which blocks out basically every bit of sound around us save the most shrill baby screaming on an airplane – for those, these make live bearable. A definite plus!
These headphones come in a variety of colors straight out the box, with black/black, white/black, blue/white, orange/black, and more up for grabs. The mythband collection also works with the slightly smaller "Genesis" speakers from the brand if you plan on switching back and forth between on-ear and over-ear as well.
*NOTE: Sol Republic has a SIMILAR solution with custom color headbands – they're certainly not the same approach, but they're close.