My CES 2012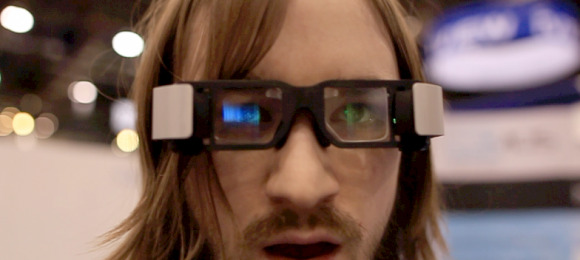 There's no larger an event the entire year round for tech bloggers such as I, and at the moment, there's no bigger trade show for Consumer Electronics than CES – this being my first full year attending the events inside and surrounding CES 2012, I thought I'd give you a bit of a look inside what it means to be on the publisher's side of this monster storm of keynotes, meetings, and floor time. Now that the week is over, I've got a couple of moments to sit on the couch and attempt to put down everything that happened (viewable through our [CES LIVE Portal]) without having a heart attack over the sleep I've lost, and I'd like for you to snoop in on the situation from this perspective. Once you've read what I've got to say here, please feel free to ask any questions you might have as well.
Keynotes
While this is my first full Consumer Electronics Show visit, it's not my first time to an event similar to this: namely Mobile World Congress, aka MWC, the european event centered around the mobile world, this event taking place in February again this year. At Mobile World Congress, CTIA (another similar event in the Spring), and others, the keynote speech is one of three primary places you'll get news in-person at the greater event. When we sat in the audience this year, it was either myself, Cory Gunther, and Vincent Nguyen, or just myself and Cory who sat side-by-side and knocked out story after story on the speakings of the people standing on stage presenting as fast as humanly possible whilst retaining the amount of high-quality writing and photography we require.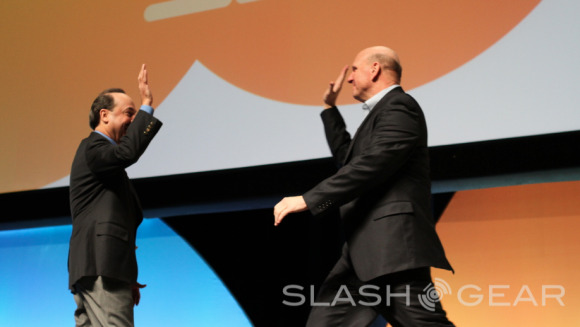 As you'll see through the portals listed above, it ended up being in quite a few cases me being the writer – typing most of the time as the people spoke sentences, then deciding when each section was starting and ending so as to create articles that flowed well and presented a main subject with relevant details surrounding it. That's only part of the story, of course, with Cory then handling the post after I'd saved it, editing and fixing up the articles with photos and video either he or Vince captured on the spot, posting these stories then inside a few minutes after they'd really "broken." After a keynote was complete, we each time literally got up and ran out of the arena we were in to get to the next one, again and again through the first couple of days of CES.
Meetings
Because we've got a record of turning hands-on experiences into lovely posts for all of you out there in consumerland. We speak with these manufacturers, carriers, and developers as far in advance as we can, then we've got scheduled meeting places where we get our own quiet look at the devices that require just a bit more attention than the ones we see out on the floor. That's not to say that the items we just see out on the floor aren't as high quality as the ones we see behind closed doors – of course not – but different groups want to get closer to certain users, like yourselves, so they invite us in to get up in there. Below you'll see footage from an ASUS meeting we had, and above is your humble narrator guiding the future in a Mercedes concept demonstration we'll have posted later this week.
The Floor
The dreaded death-race of a massive event that is The Floor. This is where we get all the real oddities, not just smaller groups, but everyone we can that did not have an event or a meeting scheduled that has an excellent device or service. You'll find that many of our posts from the floor hit the airwaves later in the week and even continue to pop up early this week, as once we're on the floor, it's all about collecting before we run out of time in Las Vegas. Gotta go home sometime!
Side Events
There are fabulously excellent side events that, similar to meetings, allow us to get a closer look at devices without the hordes of CES attendees smashing down upon us. These events are why there often times aren't devices for hands-on looks after keynote speeches during the week, as the amount of people that attend the keynotes would require masses of units to satisfy them all. This way, these events can spread out the love. One of these events is Pepcom, they each time naming their show in accordance with the event it surrounds, this time calling it "Digital Experience." Late last year we attended another Pepcom by the name of Holiday Spectacular 2011, a good time had by all! There's also an event with a similar format by the name of Showstoppers where this year we had an interview table where we sat down and spoke to some of the more interesting attendees of the events and had a chat with each of them about their products.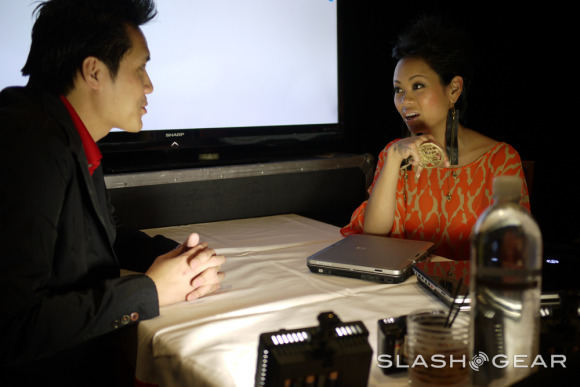 There are also less formal events, several of which we weren't able to get to simply because of the massive bulk of material we had to cover, Verizon's "Off the Record" event, for example. Individual manufacturers will also have side events that are a mix of product presentation and party – Toshiba had a lovely one at the TAO early in the week. It's important for a person in my position to get snacks at each of these events, as well as water or juice, simply because quite often there won't be time to stop for a meal.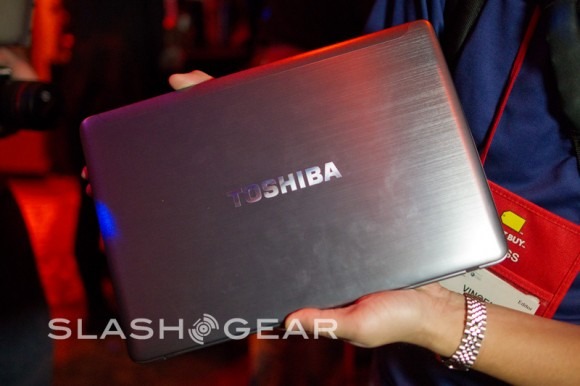 How one handles all of this
There's no hardship in being here, and I wouldn't dare complain about writing for a full week about technology, gadgets, and services that bring our planet further and further into a fun, digital age. That said, my body doesn't have the easiest time getting up around 6AM, typing and running until 2AM, sleeping for 4 hours and doing it again the next day. We did get to eat a couple of meals though, and the ultimate savior was three things: granola bars in the morning, Gatorade throughout the day, and one tiny packet of Airborne. That stuff is miraculous.
Again, please feel free to ask any other questions you've got about what we / I did during the week, how and why we did it.