Mvix HDHome Combines Your Home Theater, Computing, And Gaming All Into One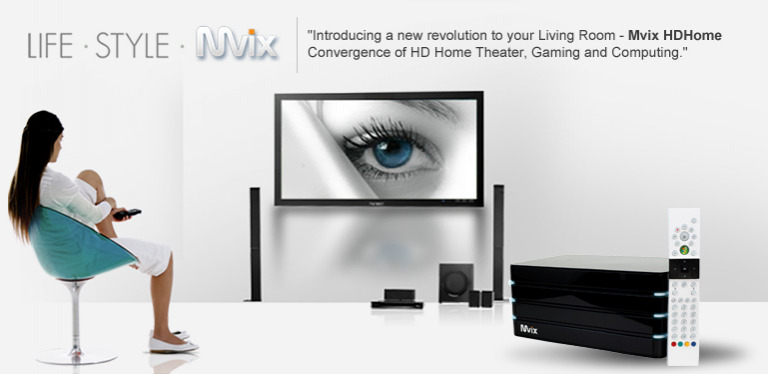 Here's one giant system for everything you do at home, basically. Take a peek at this. Mvix is offering a system that they note is compatable with Netflix, Facebook, Twitter, Boxee, and Revision 3 internet television, plus more. It runs on Windows 7, plays Blu-ray disks, and generally appears to be one amazing base-camp for all your viewing pleasures in the home. Plus, they want to give you a $300 USD + coupon off the price if you feel like you might want to go ahead and buy one up.
This home theater system, again, is called "Mvix HDHome," and and it's made to be all-encompassing. It has an embedded BluRay player with PowerDVD, lowering your usual stack of players by one. It runs on a Windows 7 Media Center® platform that allows you to watch, pause, record, and watch Live TV, run Netflix, and share media across your home's network.
The HDHome has the capability of storing up to four hot-swappable Hard Drives (S4 model), making it an ideal situation for you downloaders and savers of media. Then the really important part: speakers. This setup shoots out HD video as well as allowing HD 3D digital music over HDMI and Optical Digital Audio Outs. Find all the product specs you could ask for by checking out their official Specs (PDF)
[Via Mvix USA]