Muvi Micro Camcorder also works as webcam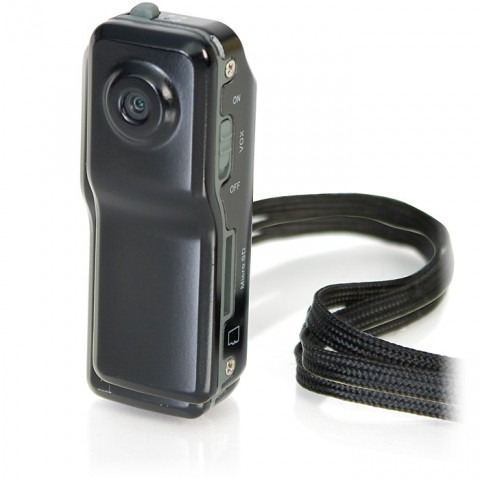 Tiny gadgets have an unmistakable allure, so a 5.5 x 2 x 2 cm camcorder is always going to catch our eye.  The Muvi Micro Camcorder is apparently the smallest in the world, but marketing hyperbole aside it does offer a compact way to capture VGA 640 x 480 25fps video to microSD card.
There's also an optional voice-activated mode, which will start recording if noise over 65dB is heard.  The casing is metal, and Firebox offer an Extreme Sports Pack with the necessary brackets to attach the camcorder to a helmet, bike or handglider.
Recharging is done via USB, and the Muvi Micro Camcorder is compatible with up to 8GB microSD cards.  It can also be used as a webcam over the USB connection.  It's on sale now, priced at around £79.95 ($131); the Extreme Sports Pack is around £19.95 ($33).