MSI WindPad U100 Win7 slate frozen in favor of Android 3.0 tablet for Q1 2011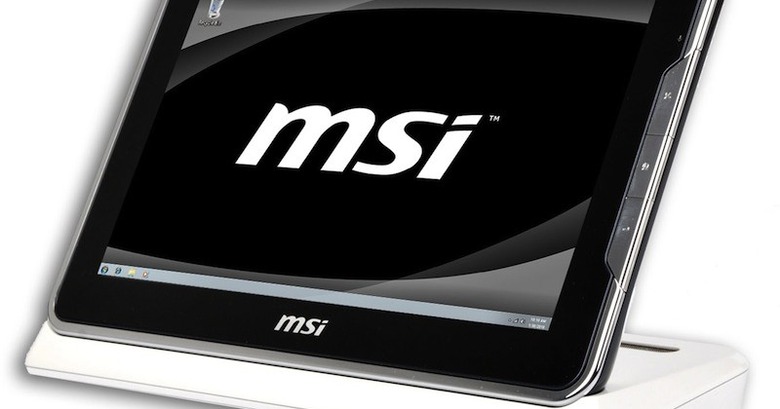 MSI has become the latest company to hold off on Windows 7 tablet plans, freezing the launch of its WindPad U100 until sometime in mid-2011 at the earliest.  According to DigiTimes, MSI has announced it will instead launch an Android 3.0 Gingerbread slate by the end of March 2011, with a sub-$500 price tag and HDMI connectivity.
The Android WindPad will have a 10.1-inch touchscreen, as with its Windows 7 counterpart, together with one or more USB ports.  MSI claims it will "target a different market than other tablet PCs" and offer usability benefits over the iOS-based iPad, something we can't see Steve Jobs agreeing with.  Engineering samples should be ready in December, in time for a launch at CES 2011 in January.
As for the Windows 7 slate, the U100 might never make it to market at all.  MSI says it will depend on "market status"; considering we've heard rumors in the past that tablet manufacturers have felt unable to say no to Microsoft and Intel over creating x86 Windows-based models, because of the two companies combined market strength, we wouldn't be surprised if MSI axed the project altogether.