MSI Wind12 U230 gets video hands-on: SIM slot discovered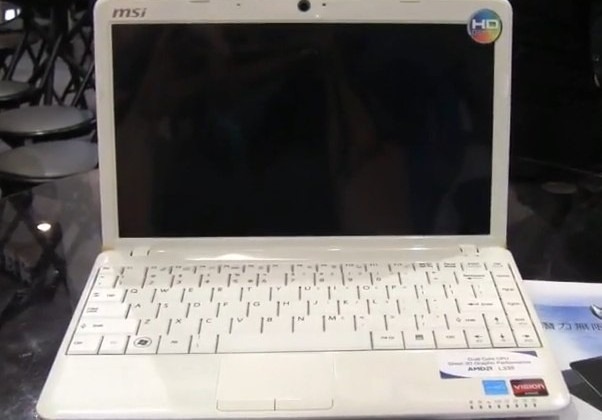 From one Congo ultraportable to another; MSI's Wind12 U230 notebook only got official on Friday last week, but already the 12.1-incher has been spotted up for sale in a Taipei computer show.  NetbookNews grabbed some hands-on time with a 1.6GHz Congo MV40 ultrathin, in this particular case the 500GB model.
Video demo after the cut
We didn't know pricing for the U230 last week, but this particular example was on sale at €440 ($663).  Whether that's too much for an HD-capable ultrathin depends on how much you prize portability over functionality; you could certainly get a regular 15.6-inch or thereabouts notebook for the same price, along with the usual built-in optical drive and a more capable processor, but it wouldn't slip as readily into quite so many bags as the Wind12.
As for the notebook itself, NetbookNews reckon the keyboard is okay and the trackpad is a reasonable size, though its buttons are quite small.  There's also a Digital TV option, though we don't expect to see that in the US versions of the U230, together with a SIM card slot hidden by the battery; unusually integrated 3G/HSPA wasn't mentioned on MSI's original spec-sheet (but then neither was the 500GB drive).