ASUS Eee PC 1201T dumps Atom for AMD Congo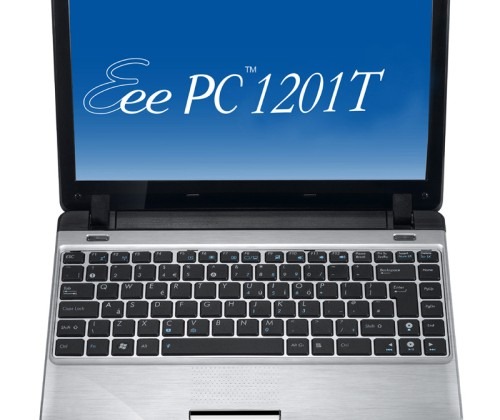 ASUS have pushed out another 12.1-inch ultrathin, and this time they've eschewed Intel in favor of some AMD goodness.  Unlike the 1201HA and 1201N, the ASUS Eee PC 1201T uses AMD's 1.6GHz Congo MV40 processor, along with the RS780MN chipset and ATI Radeon HD3200 graphics; that adds up to 1080p Full HD performance, though it doesn't appear from the spec sheets that ASUS have fitted an HDMI port to the 1201T.
That means you have to make do with VGA output, together with three USB 2.0 ports, audio in/out, ethernet and a multi-format memory card reader.  There's also WiFi b/g/n and Bluetooth 2.1+EDR, and the whole thing weighs in at 1.46kg while measuring 296 x 208 x 27.3-33.3 mm including the standard 6-cell battery.
ASUS reckon you'll get around four hours of runtime from that battery, which seems on the low side even if you're playing back HD video on the 1366 x 768 display.  No word on pricing nor release date as yet.
[via NetbookItalia]