MSI Wind U200 Gets Video Overview, HD Playback Testing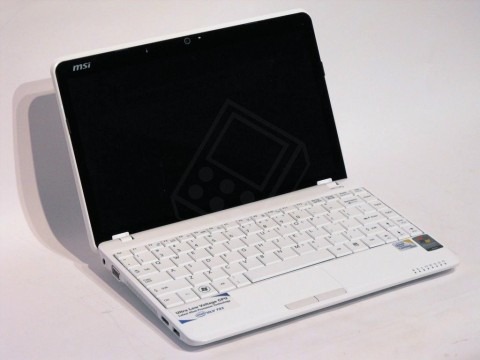 The MSI Wind U200 might look quite a lot like its Atom N270 predecessors, but under the glossy hood there's a whole load of Celeron ULV SFF 723 goodness going on.  Given that Celeron CPUs have long been the whipping boys of the processor market, that might seem a strange thing to say, but when you're comparing them to the low-power Atom chips they all of a sudden look more welcome.  NewGadgets.de managed to score a hands-on with the U200, and you can see their video after the cut.
Videos after the cut
It's too early for any sweeping opinions – and we'll be very interested to see the full benchmarking results for the newly-CULV-labeled Celeron processor – early feedback is that HD playback on the ultraportable is reasonable.  YouTube HD video plays smoothly, and while there were a couple of glitches with 1080p H.264 footage, generally the U200 managed well.
As for the hardware generally, there's a mysterious SIM card slot in the battery compartment, even though MSI have not yet announced a 3G WWAN option for the U200.  Generally, though, nothing too surprising; what matters now is how cheaply MSI can bring the Wind U200 in at.  $699 or less and they could have a winner on their hands.
HD video testing: