MSI Wind U150 touchscreen Windows 7 netbook confirmed, plus AMD Yukon U210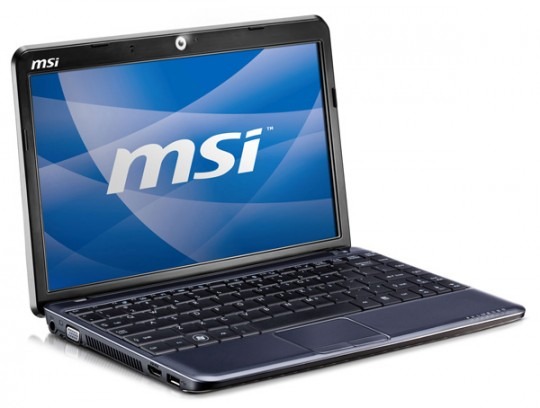 MSI have confirmed previous leaks that they are developing a convertible touchscreen netbook that will run Windows 7 on Intel's upcoming Pine Trail chipset.  The MSI Wind U150 will take on ASUS' Eee PC T91; however there's some confusion as to when it might arrive.  MSI have tipped Pine Trail's official debut as taking place at CES 2010, while Intel maintain that the new Atom processors are on course for a late-2009 release.
Before then, however, MSI will release the Wind U210, a version of the U200 but using AMD's Yukon platform rather than Intel's Atom.  Tipped by the company to arrive in the first weeks of September, the Wind U210 will be offered in two different forms, the first priced at $379 with Windows XP, 1GB of RAM and a 160GB hard drive, and the second for $429 with Vista Premium.
Unfortunately Windows 7's multitouch functionality may be wasted on the U150, as it apparently has a resistive rather than capacitive touchscreen.  That's likely a decision based on price, but MSI have not revealed exactly what sort of tag the new netbook might demand.