MSI Wind U120 now in sober grey suit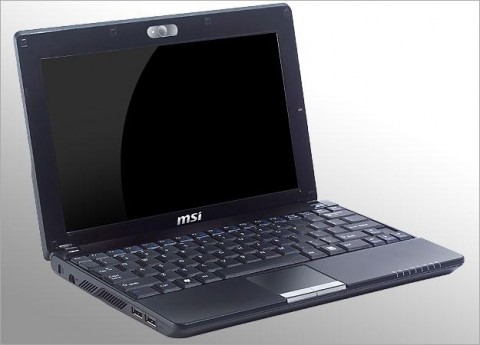 MSI have released images of a new color version of their Wind U120 netbook, obviously intended for anybody not turned on by the original model's bold black and white scheme.  The new grey/black Wind U120 has a more sober casing, probably making it more appealing to the business and enterprise markets MSI originally suggested the netbook variant was aimed at.
Under the hood, the specifications are exactly the same as those of the white/black MSI Wind U120.  That means a 10.1-inch display, Intel's 1.6GHz Atom N270 processor paired with 1GB of RAM and a 160GB hard-drive.
Unfortunately that likely means this particular U120 will suffer from the same flaws as the first, particularly the battery life which – at 2hrs less than what Samsung's NC10 and HP's Mini 2140 can achieve – is disappointing, even in comparison to the first-gen Wind U100.  Availability for the grey/black MSI Wind U120 is unclear, but it's apparently beginning to show up priced just a little higher than the white/black version.
Update: You can buy the grey/black Wind U120 for $429.99; thanks Riccardo!
[via eeepc.net]