MSI Wind U120 3.5G WWAN business netbook photos emerge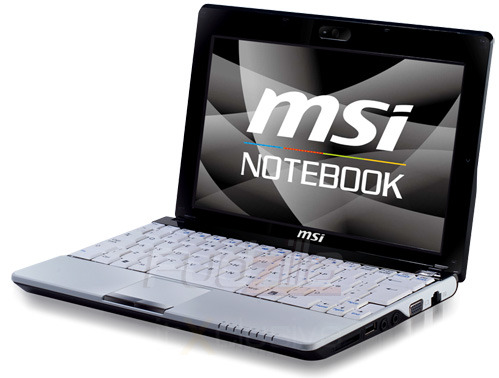 Images of MSI's upcoming Wind U120 netbook have emerged, the company's more business-oriented version of the existing Wind U100.  The U120 will use the same 10-inch LCD and Intel Atom processor as the U100, but MSI have sharpened up the design with apparently ThinkPad-inspired cues together with included integrated 3.5G WWAN.
Preliminary specs are believed to include a 120GB hard-drive, with SSD option following later, and 1GB of RAM.  There will also be standard 802.11n WiFi, although the initial plan to include WiMAX has been put aside as MSI were disappointed with speed, apparently.
Ports look to still match those of the Wind U100 and pretty much every other netbook out there: three USB 2.0, VGA, ethernet and a memory card slot, together with audio in/out.  MSI have suggested that the Wind U120 will launch by December, priced under $600.