MSI Wind Top AE2712 Win8 all-in-one hands-on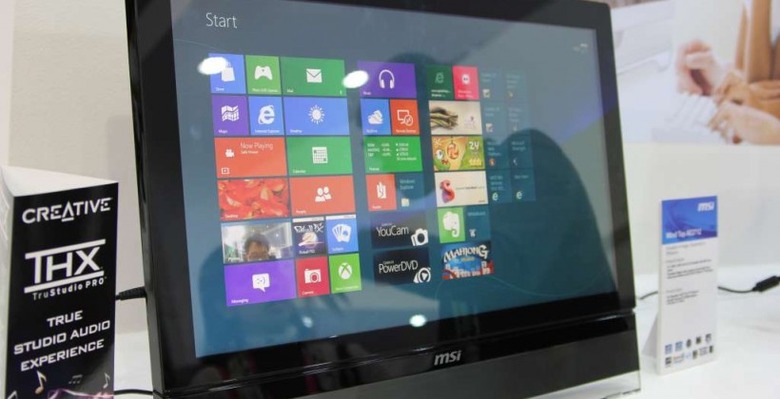 If ultrabooks have been the primary theme of Computex 2012, then all-in-one PCs are shortly behind, and MSI has joined the fray with the Wind Top AE2712. Fronted by a 27-inch 1920 x 1080 Full HD touchscreen supporting 10-point multitouch, the AE2712 uses Intel's Ivy Bridge Core processors paired with a 1TB hard-drive.
There's also NVIDIA Optimus graphics, using the GeForce GT650M GPU, and an integrated optical drive. A TV tuner is preinstalled, and Creative TruStudio Pro audio is onboard with integrated speakers under the screen section.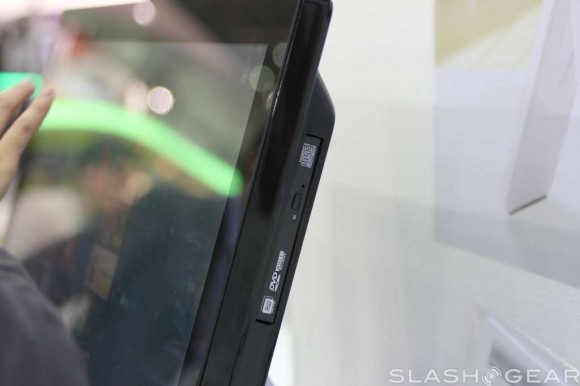 Design-wise, it's pretty clean but not the thinnest or the slickest of the all-in-ones we've seen over the past few days. MSI has always balanced its specs with low prices, however, and that could be the ace in the Wind Top AE2712's deck; we won't know for sure until MSI spills all the details later in the year.