MSI Wind budget desktop PC gets July Asia & Europe launch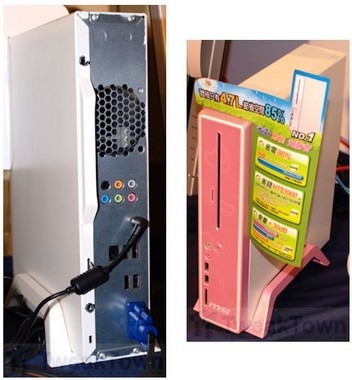 MSI are set to launch their Wind desktop PC in Asia and Europe in July, with the Atom-based machines already in production.  Initially intended for business use (with consumer versions entering production in August for an estimated September launch), the fanless PCs run Windows XP on the 1.6GHz mobile processor, with 1GB of RAM, a 3.5-inch hard-drive up to 160GB in capacity, and a DVD drive.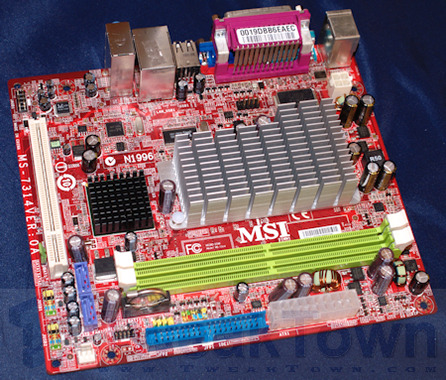 The company is hoping that the prospect of a quiet PC with minimal power demands will tempt business customers away from the usual Dell and HP desktops.  A Wind PC draws just 35W at full speed, whereas a regular PC would use around 250W; however the Wind is still capable of playing 720p high-def video (with 1080p coyly hinted at for future versions).  According to reps TweakTown  spoke to recently, users could save $134 a year on electricity alone by switching from a traditional desktop.
Pricing is expected to start at $199, for a model with 1GB of DRAM, rising to around $299 according to storage and memory (max is 2GB).  They're smaller than regular PCs, too; just 300 x 260 x 65mm, and available in multiple colors or even skinned with pictures or company logos.  Unfortunately MSI don't intend to offer the machines in the US.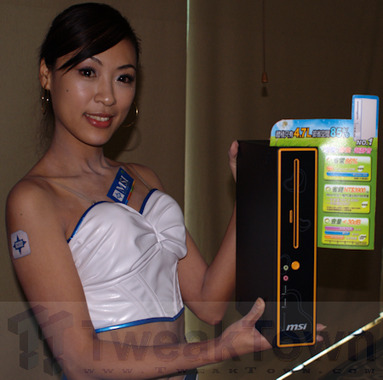 [via Engadget]