MSI U115 Hybrid dual SSD & HDD netbook official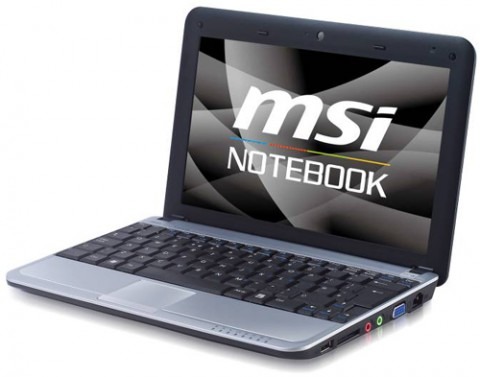 MSI have officially announced the U115 Hybrid netbook, which they're calling the world's first with "hybrid storage".  While the MSI U115 Hybrid might be powered by the usual Intel Atom 1.6GHz processor, where it differs from the mainstream is in its duo of storage: both a standard hard-drive (either 120GB or 160GB) and a solid-state drive (either 8GB or 16GB).  The benefit, according to MSI, is battery life and speed.
In the expected standard setup, Windows XP Home is installed on the SSD - making load times faster - while the HDD is kept for data.  Hitting the "Eco" button shuts off the hard-drive, saving power and thus prolonging runtime on battery; however MSI have not made public their runtime predictions. 
Other specs include up to 2GB of RAM, a 10-inch 1024 x 600 LED-backlit display and a choice of either WiFi b/g or b/g/n.  Bluetooth 2.0 is another option, as is upgrading the standard 1.3-megapixel webcam to a 2-megapixel version.  Connectivity includes a 4-in-1 memory card reader, three USB 2.0 ports, VGA output, audio in/out and ethernet port.  Both 3- and 6-cell batteries will be available, and the whole thing weighs around 1kg with the former power pack.  It measures 260 x 180 x 19-31.5 mm.
No pricing or availability details as yet.