MSI Oculux Esports Gaming Monitor is the new speed king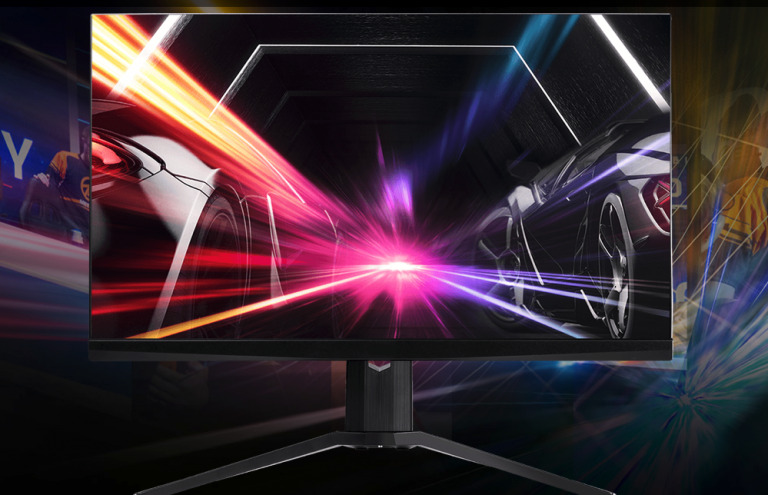 There's an MSI monitor for gaming in the world, and it's called Oculux NXG251R. For some reason MSI can't stop naming their products with masses of letters and numbers that make them sound like droids from Star Wars – but the hardware is legit. The Oculux Esports Gaming Monitor we're looking at today is 24.5-inches diagonally and rolls with Full HD resolution.
As MSI suggests, this monitor's 240Hz refresh rate is indeed the "highest in the industry" and with NVIDIA G-Sync, it'll be just about as smooth as smooth gets. With games, that is to say. This monitor has a 1ms (GTG) response time and a fine set of ports on its back.
I/O included with this monitor are:
• 1 x DP 1.2 (up to 240Hz)
• 1 x HDMI 1.4 (up to 60Hz)
• 3 x USB 3.1 Gen. 1 Type A (Side)
• 1 x USB 3.1 Gen. 1 Type B (PC to Monitor)
• 1 x Standard headphone output (3.5mm jack)
• Dimensions: 19.93 x 7.18 x 19.96 inch / 506.1 x 182.4 x 507 mm
• Vesa Mount: 100 x 100mm
• Active Display Area: 543.744 x 302.616 mm ( H x V )
• Panel Type: LCD, TN technology with LED backlight, low reflection
• Resolution: 1920 x 1080 Pixel (FHD)
• Aspect Ratio: 16:9
This monitor has extremely thin – not invisible, but very thin – bezels around its glass. It's made in a way that could be used on its own or in a multi-monitor setup, both ways easy. The monitor also features MSI's Anti-Flicker and low blue light technologies to decrease eye fatigue.
If you've got a compatible NVIDIA graphics card, this monster connects with NVIDIA G-Sync. That allows a chip in the back of the monitor to communicate directly with the graphics card in your computer to engage smoother, more tear-free visuals in every game.
Unlike many pieces of "gaming" peripherals released over the past decade, this monitor is relatively low-key. If you would like to make it more extreme in the lighting department, there is a lovely MSI Mystic Light setup on the back. That'll be most useful MSI software making the light work with "gaming echo." That'll have the light "dance to music you play on the computer."
You can attain this monitor now from a variety of retailers for a wide variety of prices. Anywhere from $350 USD to $500!