MSI GT70 gaming laptop with Ivy Bridge available now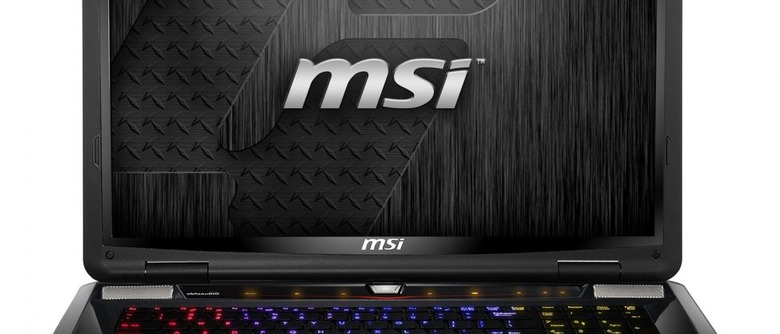 If you can't wait to get your hands on Intel's 3rd-generation Core processors for some gaming action, you'll definitely want to check out the MSI GT70. The 17-inch laptop is shipping now from online retailers like ExcaliburPC, complete with Core i7 Ivy Bridge processors and an NVIDIA GTX670M GPU. Pre-configured models start in the $1,500 range and go as high as $2,500 for the more well-equipped versions, depending upon the hardware included. Stock is already running low, so if you want one, get an order in fast!
The laptop comes equipped with a 17.3-inch 1920x1080 (full HD) matte screen, the high-end NVIDIA GTX670M mobile discrete GPU, and a fully backlit keyboard with multiple color LEDs provided by gaming accessory maker SteelSeries. The keys have the typical gamer programming and macro capabilities, plus they're extra shiny. Killer-brand gaming network hardware handles your data packets with care, and three USB 3.0 ports, HDMI 1.4 and an amplified audio jack have got you covered for expansion. WiDi, Bluetooth, a 7-in-1 media reader, an E-SATA port and a 720p webcam round out the extras.
The systems top out at a whopping 12GB of DDR3 memory, with dual hard drive options of 128GB SSD plus a 500GB traditional drive. You can also opt for a slower but more capacious 750GB hard drive. THX-certified TruStudio audio is offered, but at the moment the only disc option is a DVD writer. Hopefully a Blu-ray alternative will be made available eventually. Of course you can't cram all that power into an Ultrabook: the laptop is a huge 16.85 by 11.34 by 2.17 inches and weighs in at 8.6 pounds. What say you, PC gamers – any takers for the MSI GT70? The smaller 15.6-inch GT60 should get an Ivy Bridge update soon.