MSI GS70 brings GeForce GTX 765M as new world's thinnest and lightest gaming laptop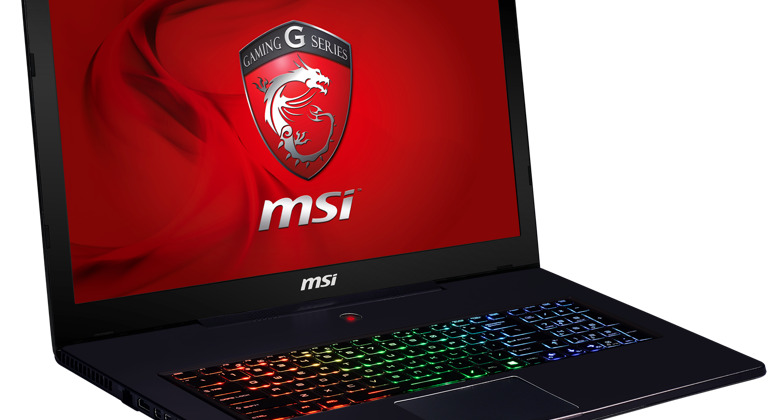 Inside the MSI GS70 you'll find a rather surprising assortment of top-level features considering the entire notebook is less than an inch thick. That's the point, though, as MSI suggests that the GS70 is the new world's thinnest and world's lightest in gaming laptop technology, the entire package weighting in at 5.7 pounds. This device isn't afraid to be both subdued in outward appearance and brightly colored once lit up, either.
Under the hood of this black machine with bright red insignia is a 17-inch Full HD anti-reflective display with 1920 × 1080 resolution. Below this panel you'll find the MSI silver logo and a SteelSeries full color backlit keyboard with Anti-Ghosting keys. Inside the machine you'll be able to custom fit colors to keys for all your nighttime gaming needs.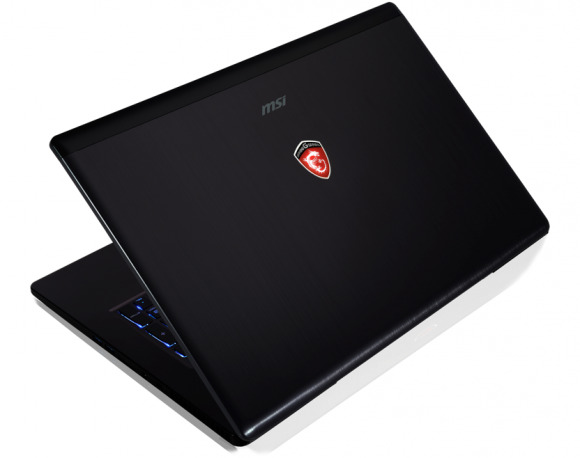 Video on this machine is able to output through HDMI and mDP ports at HDTV resolutions, up to 4k – that's as good as it gets! You're also able to output to up to 3 screens at once with Matrix Display technology.
"The MSI GS70 sets a new mark for gaming rigs. With the super-fast and super-efficient GeForce GTX 765M GPU on board, MSI is able to offer the thinnest chassis ever seen in the gaming segment." – Brian Choi, Senior Product Manager at NVIDIA
ALong with that NVIDIA GeForce GTX 765M, part of the NVIDIA GeForce GTX 700M family, you'll be rolling with a 4th generation Intel® Core i7 processor. Inside you'll also find 16GB (2x 8GB) DDR3L 1600 MHz memory so you can go full speed ahead.

With two options for Hard Disk Drive in Super RAID 128 mSATA SSD*2 RAID O + 1TB HDD or 128GB mSATA SSD + 750GB HDD (7200RPM), you'll be rolling with the top solutions in this segment. The higher-end solution here will cost the user $1999.99 while the lesser rings in at $1799.99 USD, both of them working with 4 USB 3.0 ports, 3 audio jacks and a 720p HD webcam. Both models will be available immediately if not soon.