MSI bargain PMPs hit Chinese shelves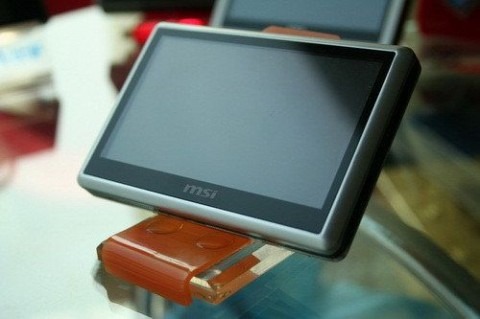 When they're not making netbooks, MSI also have a neat line in PMPs for the Chinese market.  Five new models have surfaced, ranging from the super-budget to the MSI MV882A, shown here, with 720p HD support and up to 8GB of storage.  Still, even the top-end PMP still comes in under $75.
The MV882A also has an S-Video output, and is priced at $58 for the 4GB and $73 for the 8GB; alternatively there's the non-HD MV652, which has a 3-inch touchscreen and is priced at $51 for the 4GB and $73 for the 8GB.  The MSI MV651 has similar functionality to the MV652, but lacks the touchscreen, and comes in at $44 for the 4GB model.
If it's a bigger screen you're after, the MSI MV881 has a 4.3-inch display (which doesn't appear to be a touchscreen) and keeps the TV output of the MV882A.  It's priced at $58 for the 4GB and $73 for the 8GB.  Finally, at the other end of the scale, the MSI MV622 has a 2.4-inch display, 2GB of storage and three color options; it's priced at just $29.
All of the players support RM, RMVB, FLV, MPG, DAT, AVI, MP4, WMV, 3GP, MPEG, MOV, VOB, MP3, WMA, WAV, AAC, OGG , RA, M4A, APE and FLAC formats, together with including e-dictionaries and basic gaming.  There's also a photo browser and audio recorder.  No word on when – or even if – these PMPs might show up outside of China. 
[via Engadget]