Motorola XOOM 4G LTE upgrade begins with pilot group next week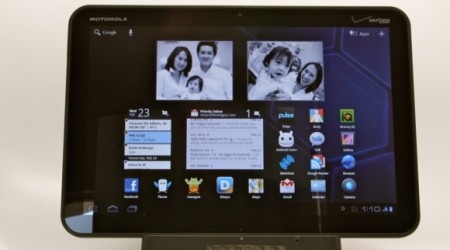 Motorola's long promised 4G LTE upgrade for the 3G XOOM tablet looks set for a September deployment. The time frame was confirmed by Motorola in an email to customers back in July and now they've sent out a new email, revealing that the upgrade process will kick off early for business and government XOOM customers. Apparently, they will function as a "pilot" program for the upgrade process before it's rolled out to the masses.
The upgrade is free to existing 3G Motorola XOOM customers and will require owners to ship in their devices to Motorola for the LTE component to be installed. You will only be eligible for the upgrade once you get an email with the upgrade directions. Within a couple of days after receiving the email you will also receive a package containing a step-by-step guide and a FedEx box with prepaid label for shipping your XOOM. The process could wipe out all the data on your device, so it is recommended to backup everything.
Motorola has also promised to unveil two new 4G LTE tablets sometime in the coming months, perhaps after existing XOOM 3G customers have gotten their 4G upgrades. Additionally, the much anticipated and overdue Motorola Droid Bionic is set to launch in September.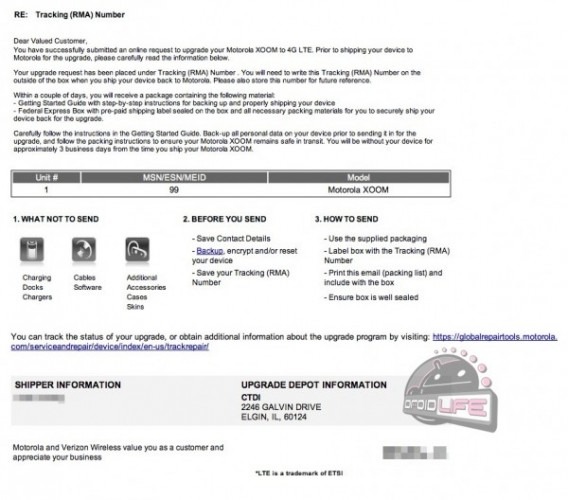 [via DroidLife]