Motorola XOOM 4G Could Be The Mystery Verizon Tablet?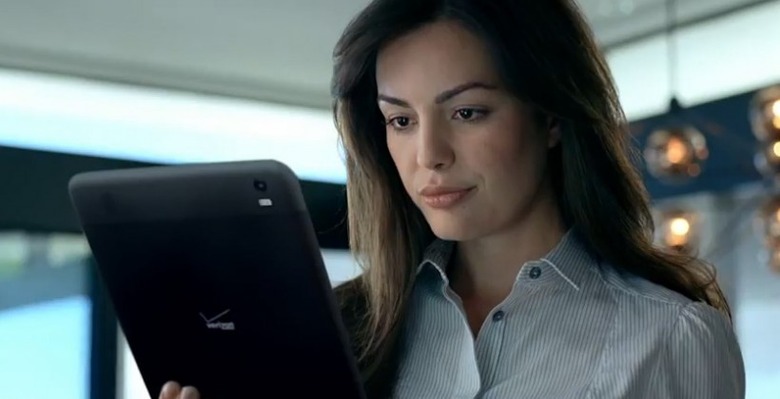 Earlier this week, Verizon released a new commercial via YouTube to tout the speeds of its LTE network calling itself "the one network powerful enough to set your tablet free." During the short 30-second spot, there was a brief clip of a woman holding an as of yet unidentified tablet. This, of course, caused a stir of speculation as to what this mystery tablet could be.
We previously talked about the commercial suggesting that the device could be a tablet from HTC. But now, new rumors have bubbled up casting the tablet as a Motorola XOOM 4G. The Motorola XOOM came out back in February and hasn't been the hottest ticket in town. Hence, it's been rumored that the company is working on a revised version and also one with 4G connectivity.
The tablet in the video somewhat resembles the Motorola XOOM, but then again, most all tablets these days look fairly similar. It's also possible that the tablet is simply a generic model made as a prop for the commercial. And even if it is the Motorola XOOM 4G, there's still a good chance that the final product may see some changes. We all remember the HP Touchpad commercial that showed a rear-facing camera, while the actual product reportedly does not have one.
[via ThisIsMyNext]