Motorola XOOM 2 and XOOM 2 Media Edition official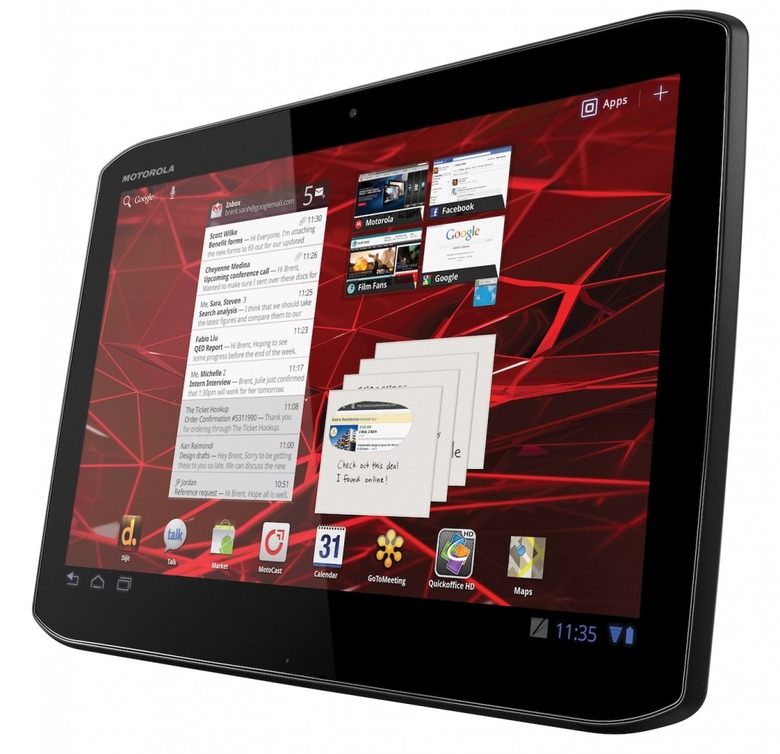 Motorola has officially revealed its next two Android tablets, the XOOM 2 and XOOM 2 Media Edition, each running Android 3.2 Honeycomb. The Motorola XOOM 2 has a 1.2GHz dual-core processor, 10.1-inch display and 10+hrs of quoted battery life; the Motorola XOOM 2 Media Edition, meanwhile, has an 8.2-inch display, the same processor, and 6hrs+ of battery life. Both have 5-megapixel main cameras and 1.3-megapixel front cameras.
The XOOM 2 is splash-resistant, and Motorola is billing the squared-off edges as ergonomic improvements on how easy the tablet is to hold. It measures in at 253.9 mm x 173.6 mm x 8.8 mm and 599g, and has 1GB of RAM and 16GB of storage. As for the XOOM 2 Media Edition, that also has a splash-resilient coating and boasts 178-degree horizontal and vertical viewing angles, along with the same RAM and storage. It's 139 mm x 216 mm x 8.99 mm and 386g.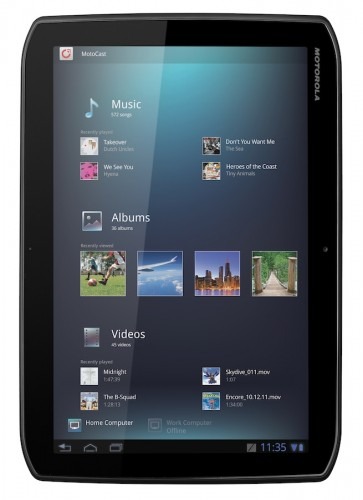 There'll be a Work and Play kit, with a Bluetooth keyboard and mouse along with a desk dock, as well as a Motorola Stylus. Motorola throw plenty of business-centric apps onto the larger of the two tablets too.
WiFi-only variants will hit the UK in mid-November, with a pre-order page tipped to turn up here eventually. No word on pricing or US availability at this stage.