Moto X+1 Product Pages Reappear With Specs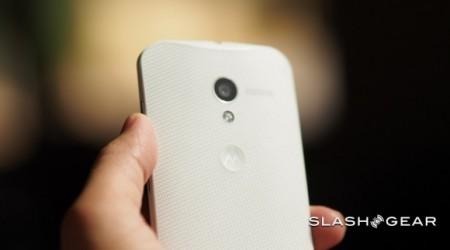 Retailer Livraria Logos has put up three Moto X+1 product pages, and though they don't have any images, they do contain some specs on the handset. This follows a product page for the smartphone that showed up previously with more specs, only to be pulled a short time later.
The Moto X+1 has been spotted with black, bamboo, and leather backing, and according to the product pages, it features a 5.2-inch display. There's an unspecified 2.2GHz quad-core processor under the hood, being joined by 16GB of storage and 2GB of memory.
The handset totes Android 4.4.4 and a 13-megapixel camera, but unfortunately other specs are nowhere to be seen. The product model is listed as "XT1097", which is the same model that appeared in benchmarks earlier this month. According to those benchmarks, the handset sports a Snapdragon 800.
Also showing up on the Brazilian website is a Moto phone called "Titan", which is suspected to be the new Moto G. According to that page, the handset has a 5-inch HD display, Android 4.4.4, a 1.2GHz quad-core, 1GB of RAM, 16GB of storage, and an 8-megapixel camera. The model number is XT1069.
SOURCE: Droid Life