Motorola handset, possibly the X+1, has been benchmarked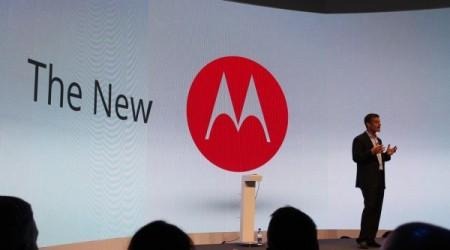 On launch, the Moto X was slightly behind the spec curve. It had decent hardware, but not the bleeding-edge hardware we'd come to expect from a flagship handset. The Moto X+1 — or whatever it ends up being named — has purportedly hit Geekbench, giving us a glimpse at the performance of what may be the newest Motorola flagship.
Here's what we know: It's a Motorola phone, and not one we currently have access to. It's also not a mid-range device, at least as we've come to expect from Motorola. The specs aren't top-end, but they are better than decent — just like the Moto X was when it came out.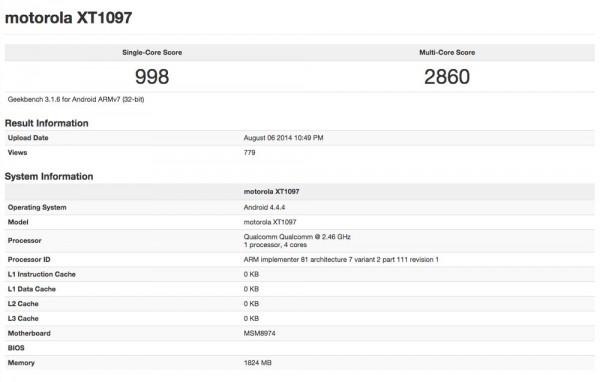 This device, which we feel confident is at least a pre-production model for the X+1 considering Motorola's history and the specs listed, makes a solid showing. The multi-core score of 2860 is nothing to frown upon, and a single-core rating of 998 isn't bad, either. Those two numbers are a good indication of daily use scenarios, so we've got reason to look forward to this one. By comparison, a Galaxy Note 3 hovers just over 1000 for single-core, and over 3100 for multi-core performance.
The spec listed tell us the device on test has a Snapdragon 800 (MSM8974), and Android 4.4.4. It's listed as the "Motorola XT1097", which is not one we've seen before either. The GHz rating of 2.45 is a touch higher than we're used to seeing for the Snapdragon 800, but that's what the MSM8974 is.
There wasn't much else in the way of specs, but this one stacks up nicely to previous rumors. Are you excited for the next Moto handset, or did the sale to Lenovo put you off? Let us know your thoughts in the comments section below.
Source: Geekbench