Motorola Triumph Hands-On and Unboxing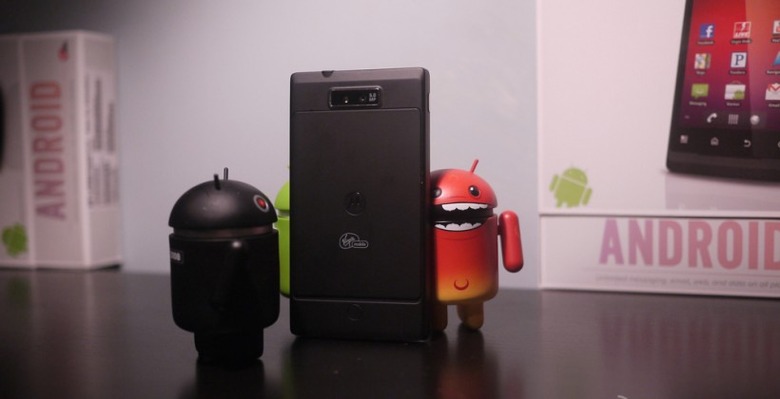 I received a little surprise yesterday from FedEx and it just so happened to be the Motorola Triumph that is headed to Virgin Mobile. The Triumph was first announced back in June, we were live in NYC for some hands-on time. For a little recap this is the Motorola Triumph and it's headed to Virgin Mobile and my favorite part is this triumphant phone won the battle with Blur and will in fact be running stock Android 2.2 FroYo (aka Vanilla) and will look and run as Google intended. I'm excited already!
Its not that I have anything against Motorola's Blur or whatever you want to call its android UI overlay (shh i really don't) its that I really just love stock vanilla Android. Toss that on a thin, simple and basic design like the Triumph and you might have a winner. Not to mention you get to pay as you go and get it off-contract over on Virgin. Anyone else liking the sound of this yet? It features a 4.1" display, 5 MP shooter on the rear with VGA around front, it can record in full 720p and even features HDMI-Out because its all running on a 1 Ghz processor. It's no dual-core but it will more than get the job done.
This will most likely be the flagship Android phone for Virgin Mobile and it aims to put most mid-range phones on the backburner with its elegant design along with the competitively priced carrier. I wont be buying that purple Exhibit 4G on T-Mobile if I can get this Triumph instead.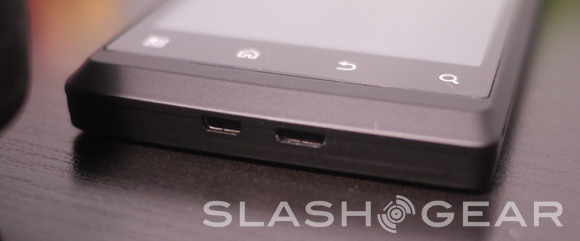 Overall it has a very clean and thin design, the edges are nicely curved where it looks good but doesn't feel squared. I've said the word simple a few times in this post because that is what I think of when I look at the phone. Not simple in a bad way but just a simple and clean design (no weird diamond shaped cameras like the Charge) and I actually like and appreciate the design direction. It has the same soft touch coat on the back we are used to from Motorola and it feels good in the hands.
Hands-on video
[vms eb3da587e268d663aba1]
If the recently released Best Buy pre-order price is to be believed users should be able to snag this up contract-free for the low price of just $299. It officially will be available for Virgin Mobile come Wednesday, July 20th and we will have a full review just in time so stay tuned so you can get a better idea before you make a decision.