Motorola TRIUMPH Hands-On [Video]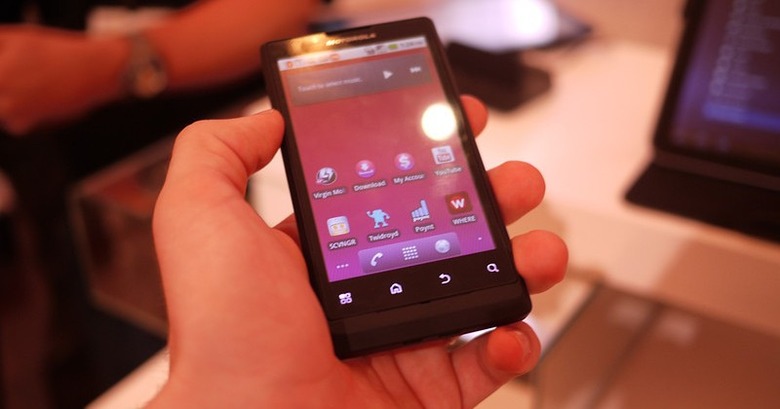 We had a hands-on with the
earlier at the NYC press event today and now we spent some time with the Motorola TRIUMPH. This handset will be the very first Virgin Mobile Android device from Motorola as well as the first Motorola phone ever on Virgin. There's also no contracts attached. Continue after the cut for more hands-on images.
The device sports a 4.1-inch 800 x 400 resolution WVGA touchscreen display with a VGA front-facing camera and a 5-megapixel rear-facing camera. The back camera is capable of 720p HD video capture and HDMI-out playback of 720p, which is a first on Virgin. It will also boast the Virgin Mobile Live 2.0 app, making it the first smartphone to do so. The app gives you access to Virgin Mobile branded music stream and consists of social networking music apps, live performance videos, and special "check-in" features.
[vms 48a2cdef8249ef7bfbef]
The Motorola TRIUMPH runs Android 2.2 Froyo with Flash support plus Android Webkit Browser and is powered by a 1GHz Snapdragon processor. The device feels good in the hands with a soft touch design and is relatively thin at 0.4-inch and weighs 143g or 5.04 ounces. It's slated to arrive later this summer.