Motorola to launch stock Android phones sized "just right"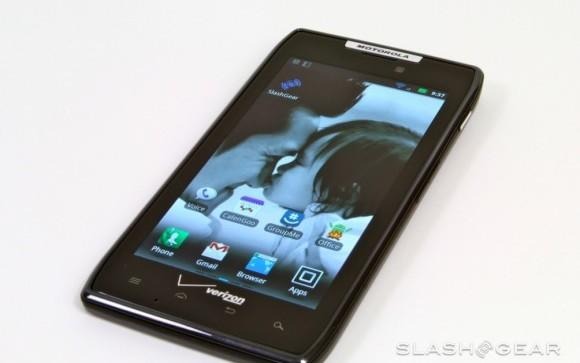 Motorola is going to be launching a series of next-gen phones that will forgo Motorola's old, bloated UI, and offer the Stock Android experience instead. In an interview with PC Magazine, Motorola's Design Chief, Jim Wicks, says that the company plans on releasing Google-influenced smartphones to the market the second half of this year. Not only will the phones feature a stock experience, they will also be smaller than the current smartphones on the market.
While Motorola's RAZR line-up was great, it didn't have the "wow" factor that Google was looking for, at least according to Google's CFO Patrick Pichette. Because both Motorola and Google wanted to create devices that would "wow" the community, they have been working together for over 8 months on a new generation of phones. Throughout various discussions, Motorola realized that it needed to drop its bloated UI, and go for the natural Android experience. Both sides also agreed that bigger isn't always better, so Motorola adopted the philosophy "better is better" and nixed the philosophy "bigger is better".
Jim Wicks said, "Certain people like a large screen, but there's a sweet spot for consumers that we're currently exceeding in the market." He says that many consumers want a screen size that feels "just about right". Motorola wants to address the needs of those people. Along with smaller screens, Motorola will also reduce the size of its bezels to reduce the size of its phones. Wicks says, "When you buy a TV, you're not wanting a frame."
Wicks also says that they're not going to be participating in the spec wars that all of the other major manufacturers seem to be participating in. He says that he wants to focus more on consumers, and not the "simple way out". He says that "spec, spec, spec" is not the answer. Wicks also said that he will focus less on carrier exclusives, like the Atrix line-up or the DROID line-up, and focus on cross-carrier brands. While those line-ups will still exist, the company will "drive a more singular expression of our brand across multiple carriers."
[via Android Community]