Motorola shuttering Texas plant, will assemble phones overseas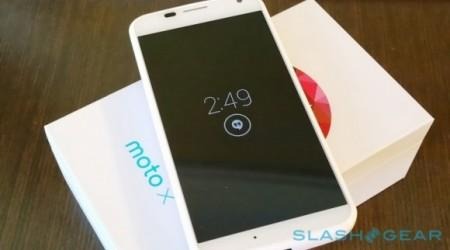 If the "assembled in the USA" tagline associated with Motorola's Moto X was attractive to you, it's soon to be a relic of the past. The handset maker will shutter its Texas plant, opened ahead of their Moto X release last year. The plant, which currently employs about 700, will shut down by the end of 2014.Opening in May of 2013, the plant proudly challenged the perception that devices could be assembled to order in the US. Part of the company's broader "MotoMaker" ambitions, the plant churned out custom devices quickly, often shipping them the same day.
Sadly, it seems they weren't able to scale quickly enough for the plant to make fiscal sense. Motorola President Rick Osterloh said "what we found was that the North American market was exceptionally tough". The Moto X devices assembled at the plant will now be finished in Brazil and China.
Strategy Analytics believes roughly 900,000 Moto X units were shipped in the first quarter of this year, which is still focussed on the North American market. By contrast, the Moto G — a decidedly mid-tier offering aimed at emerging markets — shipped 3 million units. The new Moto E cuts the $200 average price tag of the Moto G nearly in half, and severely undercuts the roughly $400 Moto X.
Between poor overall sales of their flagship and the low-cost of their other offerings, assembling the devices in the US just didn't work as planned. Under new parent company Lenovo, Motorola is positioning itself to take on the world stage with lower cost devices; it's just a shame they couldn't have shipped them from Texas.
Source: Market Watch