Motorola ROKR ZN50: surprisingly nice phone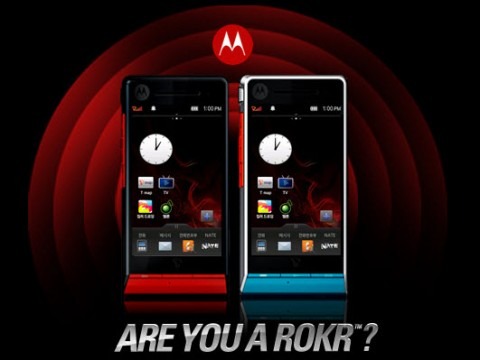 We may receive a commission on purchases made from links.
Stop the presses!  Motorola in "frankly quite reasonable phone, actually" shocker!  Fresh to the Korean market comes this, the Motorola ROKR ZN50, a full-touchscreen slider with 3.2-megapixel camera, GPS and a T-DMB2 digital TV tuner.  The 3.2-inch 240 x 427 touchscreen cellphone has a new Panorama UI, which looks surprisingly Android-like in its general layout and feel.
Even the three-panels design Motorola are touting – which gives three homescreens that can be flicked between and filled up with different icons and shortcuts – sounds like Android's homescreen.  Elsewhere there's triband 900/1800/1900 GSM and 2100MHz WCDMA for up to 7.2Mbps HSDPA, together with Bluetooth 2.0, USB 2.0 and a 3.5mm headphones jack. 
Motorola have also thrown in the SRS WOW HD sound system and tweakable EQ settings, and a microSD slot good for up to 16GB cards.  The ROKR ZN50 measures 108.9 x 54.0 x 14.34 mm, weighs 143g, and comes with a 950mAh battery.  No word on whether it'll see a release anywhere outside of Korea, however.
[via Unwired View]