Motorola RAZR3 aka Ruby axed in UIQ to Android transition?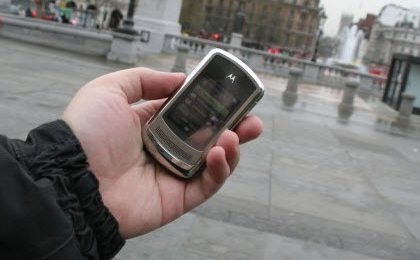 Could word have finally made it to Motorola that the world wants something new, not another RAZR clone?  That certainly seems to be the case, given the news that the RAZR3 aka Ruby project has been cancelled.  Based on Symbian UIQ, Motorola's shift away from that OS to Google's Android platform has seen the RAZR3 culled too.
The RAZR3 was to have a smaller body than the current RAZR 2 V9, with touch-sensitive controls and a large display on the flip lid.  It was rumored to include GPS, 3G HSDPA connectivity, a 5-megapixel camera with both autofocus and an LED flash, and WiFi.
Launch for the Ruby was pegged at Q1 2009, so it looks like Motorola waited until the last minute to pull the plug.  According to the initial rumors, the company planned several products in a variety of form-factors based on the Ruby design.
[via Unwired View]