Motorola RAZR HD coming soon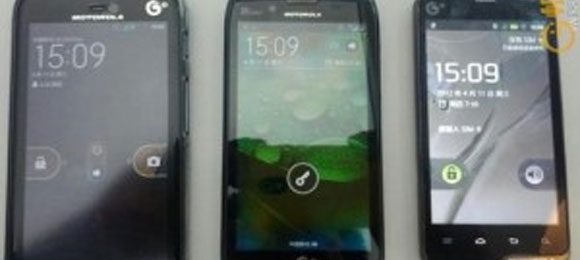 There's no denying that Motorola has stuck to their guns when they said that the RAZR was a hero for them and that they'd be staying the name for some time to come as this week we're seeing a 720p version called the RAZR HD hit the wild. A couple of photos have been seen over in China at Gfan where this Motorola RAZR HD will be bringing not just 720p, but Android 4.0 Ice Cream Sandwich right out of the box. Can we expect this titan to hit Verizon just like its predecessors over the past few months?
This version of the smartphone appears to be running on China Mobile and is currently running the newest version of Android Ice Cream Sandwich, that being 4.0.3 just like the Transformer TF300. This device will be coming with a dual-core 1.2GHz OMAP 4430 processor from Texas Instruments and will have an unknown amount of onboard storage when it's released – likely 16GB. Past versions of the RAZR with Android have had 32 and 16GB iterations with a microSD card slot to expand by 32GB on the fly.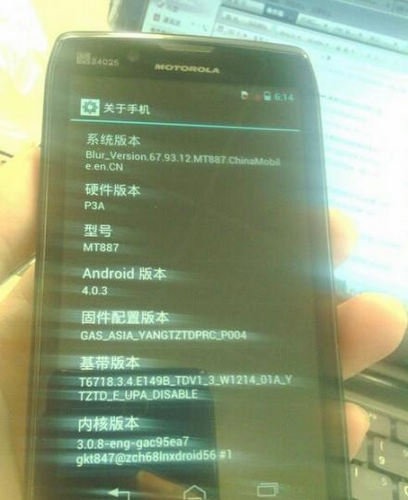 The Motorola RAZR HD will more than likely be coming with the same 3000mAh battery as the RAZR MAXX so as to keep with the theme of this phone getting bigger each time it's released, and will also have the newest version of Motorola's UI "Blur." Though we've not seen much of the word "Blur" or Motoblur as its sometimes referred to, Motorola has continued to use their now-unnamed user interface in phones globally. See you soon, HD!
[via Android Community]