Motorola Razr getting a gold model this spring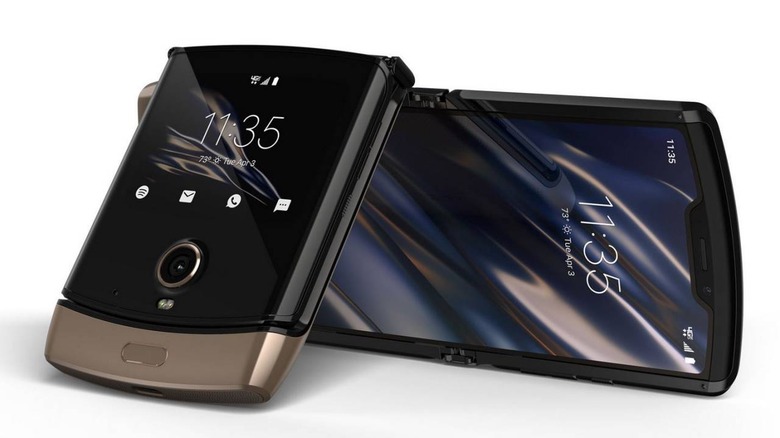 The Motorola Razr launched at Verizon last week, but if you find that you're unexcited by the standard black color scheme the phone ships with, here's some good news: Motorola has announced that a new "Blush Gold" model is on the way. Of course, we already had some idea that such a version was in the works, thanks to leaks that showed off the new color before Motorola had a chance to announce it.
Motorola hasn't revealed a specific release date for the gold model just yet, but Engadget says that it'll be available in spring. Waiting a few months to take the plunge may not be a bad idea in this case – not only is the phone expensive at $1,499, but early durability tests have shown some mediocre results.
One such test was published by CNET last week and quickly became the subject of a fair amount of controversy. CNET initially set out to fold the phone 100,000 times, half of Motorola's own claims that the phone would be good for 200,000 folds. Unfortunately, the phone stopped closing properly after only 27,000 folds, which suggests that the phone may only last a year before the hinge starts giving out.
Obviously, a single test is hardly scientific, but it isn't a great look for the Razr. In response to that test, Motorola said that SquareTrade's FoldBot – the machine used in CNET's testing – was "simply not designed to test our device." Because of that, Motorola argued that the machine put "undue stress on the hinge," which led it to fail sooner than expected.
Whether that machine is to blame or not, if you've got your eye on the Razr, waiting for this gold model could be a smart move. By the time it launches, we may have a better idea of the phone's overall durability, but if nothing else, you'll at least get a phone that's a little more striking than the standard model. We'll let you know when Motorola announces a release date for the gold version, so stay tuned for that.